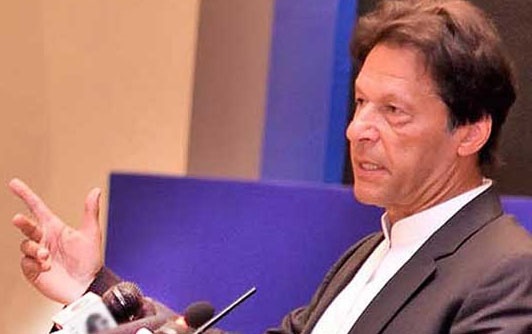 Prime Minister, Imran Khan said that we are launching a massive crackdown against money laundering to stop outflow of $10 billion. He further said that action taken against money launderers is in the interest of us.

Prime minister said that historic prevention against money laundering will be in near future and Sindh Government has started shrieking out due to operation against laundering.
The News on twitter
Also read: NAB chairman admired performance of KP Beauru
Prime Minister statements about foreign aid
He told that although Pakistan is facing difficult situation and we are not afraid from International Monetary Fund (IMF) and Financial Action Task Force (FATF). He further said that we cannot come out from difficult conditions without large amounts of money. He stated that we are not in hurry to get packages from UAE, China and Saudi Arabia. He added that in starting months I was worried about how to run Government and economic problems were serious in start but now I am confident that everything is in the right position. PM said that now country will be stable economically in coming months
Imran further said that taking loan has become an addiction for our country and now our country is in such position now that our relations with other countries are dependent on either give us aid or not.
PM statements about foreign countries relations
Prime minister in response to a question about foreign relations with US and Afghanistan, answered that we have improved relations with US and Afghanistan by peace messages. About relations with India Premier said that Delhi Government is not serious about to normalize relations with us.
The News tweet about Zardari statement
Also read: Pakistan Will Not Take Part in Foreign War Says PM Imran Khan

Related News
---