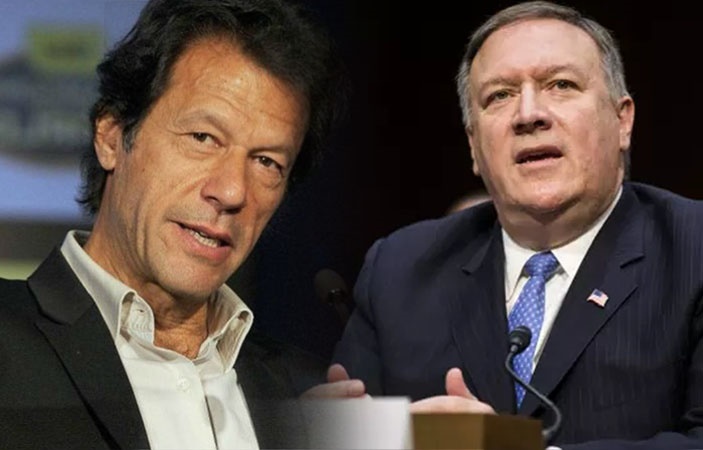 U.S. Secretary of state notifies that any potential International Monetary Fund bailout for Pakistan's new government should not give any kind of loans to pay Chinese lenders.
U.S. Secretary Mike Pompeo Warns Pakistan
Mike Pompeo said the United States look forward to work with Pakistan's new government. But there was no bailout that pays off Chinese loans on Pakistan. "Make no mistake. We will be monitoring what the IMF does," Mike Pompeo said. "There's no rationale for IMF tax dollars, and associated with that American dollars that are part of the IMF funding, for those to go to bail out Chinese bondholders or China itself," Mike Pompeo said.
Pakistan's finance officials were drawing up options for Imran Khan to seek an IMF bailout of up to $12 billion.
An IMF spokeswoman said: "We can confirm that we have so far not received a request for a Fund organizing from Pakistan and that we have not had discussions with the authorities about any possible intentions."
New Government Will Face its Biggest Challenge
Pakistan is working to turn away currency crisis, now the new government will have to face its biggest challenge. Pakistan already have around $5 billion in loans from China and its banks to fund major infrastructure projects, had sought another $1 billion in loans to stabilize its plummeting foreign currency reserves. According to analysts and business leaders expect that another IMF bailout, in the next five years, will be needed to plug an external financing gap.
Administration Officials have criticized China's infrastructure to provide loan to developing countries, arguing that this has saddled them with unsustainable debt.
BeEducated.pk
wants you to know that Pakistan has had 14 IMF financing programs since 1980, according to fund data, including a $6.7 billion three-year loan program in 2013.
Related News
---