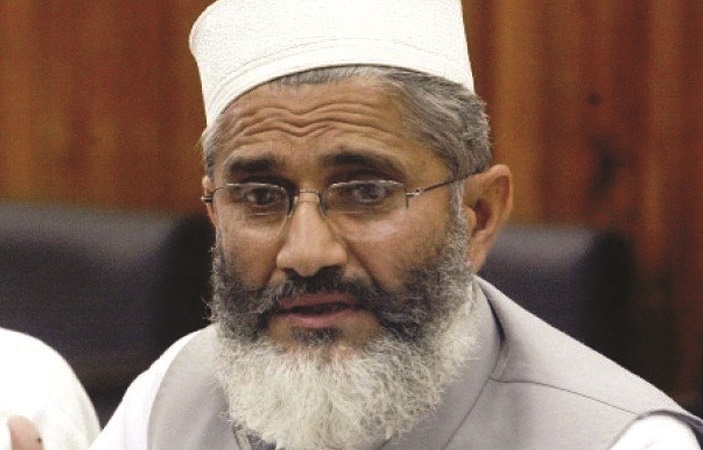 Jamaat-e-Islami (JI) has decided not to vote for any candidate to select the new Prime Minister of Pakistan. According to Express News, JI Secretary Information Qaiser Sharif said that the party has reached the decision, during a meeting of party's main council, to not cast vote for any Prime Minister candidate in the National Assembly.
JI's National Assembly Member Will Not Vote for any PM Candidate
BeEducated.pk wants you to know that the meeting was held under the leadership of JUI Chief Siraj-ul-Haq, where it was decided that Jamiat-e-Islami's National Assembly member Maulana Abdul Akbar Chitrali will not cast vote to any candidate contending in Prime Minister's elections.

Qaiser Sharif said that JI will keep furthering the "Ehtesaab Sab Ka" (Accountability of All) and "Corruption Free Pakistan" campaigns. He said that the party is preparing for the upcoming Local Government Elections 2018 and JI will fight for its own ideological battles instead of supporting other political parties with their goals.

Also read: "Jam Kamal Nominated as Chief Minister Balochistan"

So far, we can only say that Pakistan's 19th Prime Minister will get elected on 17 August 2018. While the new PM will take oath for Prime Minister of Pakistan in the presence of President Mamnoon Hussain.

For the post of Prime Minister, Pakistan Tehreek-e-Insaf (PTI) has nominated their Party's Chairman Imran Khan and Pakistan Muslim League (PML-N) has put Shehbaz Sharif's name forward for the candidacy in elections of Prime Minister.
Clear Victory for PTI Chairman Imran Khan
If we keep the high majority of seats PTI has won in the National Assembly and its supporters, the new Prime Minister is most likely to be the former Captain Imran Khan. However, as he has not won with outright majority he has had to make some coalitions. Pakistan Tehreek-e-Insaf party was able to secure 116 seats out of 269. While the other contender Shahbaz Sharif's party PML (N) has won 64 seats.

Read News: "Imran Khan Committed to Return Laundered Money to Pakistan"

The youth has done its best to put Imran Khan's party in a position to bring a change in the country. But, we will have to wait and see whether the promised 'Naya Pakistan' (New Pakistan) will really be part of the reality or not. For more politics news and details keep visiting our website on regular basis.
Related News
---