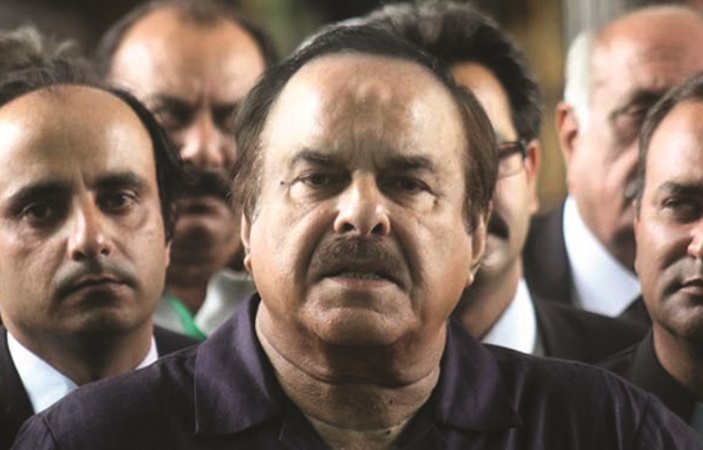 In Islamabad, Pakistan Tehreek-e-Insaf leader Naeem ul Haq says that apart from Khyber Pakhtunkhwa, we will also make the government in federal and Punjab.

Talking to Media in Islamabad, Tehreek-e-Insaf leader Naeem ul Haq said that the elections took place under the constitution. And the people trusted us, during the campaign, Imran Khan did 61 Rallies. And during that time of period it was clear that Imran Khan will be a sincere leader. There are no inside brawls between the party members. Khyber Pakhtunkhwa has got 65 seats out of 99. And even from Karachi, we have got many seats. Our government will be in the federal and we will also make the government in Punjab. After the Official results is announced we will respond and work harder.

On the allegations of alleged irrelevant in election results, Naeem ul Haq said that opening the constituents is election commission job not ours, If anyone has any kind of objection on the results of the elections, he should refer to the Election Commission.

Fawad Chaudhry said the "PTI doesn't need an alliance with any party in the Centre, Punjab and Khyber Pakhtunkhwa, while it will enter into an alliance with other parties in Baluchistan."

He said "Many candidates who didn't get the PTI ticket in Punjab won as independents and they could come back to the party's fold. He claimed that several independents will join the PTI within the next 48 hours."

BeEducated.pk wants you to know that Imran Khan has made a record by beating all his opponents on all the five seats of the National Assembly. Imran Khan gained 84,313 votes and his rival Saad had 83,633 votes.


Related News
---