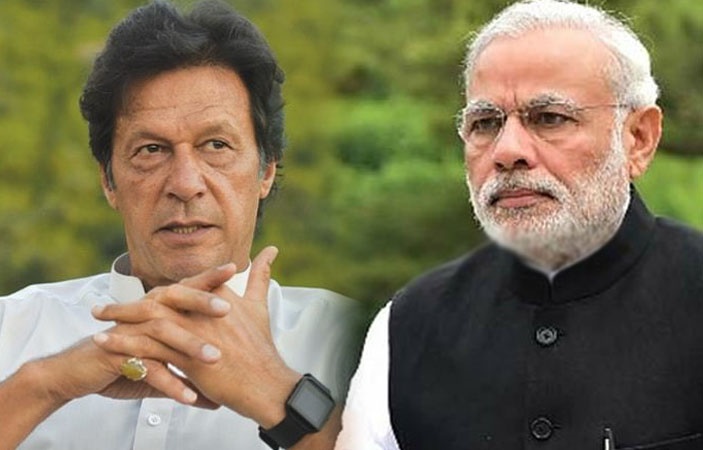 Indian Prime Minister Narendra Modi has said we are ready to establish better relations with Pakistan, and both nations are at the beginning of a new era.

BeEducated.pk wants you to know that Narendra Modi telephoned Chairman Tehreek-e-Insaf Imran Khan and congratulated him on the success of PTI in the latest general elections.

Expressing good wishes for Imran Khan, the Indian Prime Minister said that relations with Pakistan are at the beginning of a new era, and matters will only progress after adopting a joint strategy.
Both Governments Should Work Hand in Hand
On the occasion of receiving words of congratulations from the Indian PM, Imran Khan said that both the countries should agree that the resolution of disputes should be done through dialogue.

Imran Khan said that instead of resolving conflicts with bloodshed, both the governments must take measures together to bring people out of the worst form of poverty ravaging our lands and its residents.
Chinese Ambassador Meets Imran Khan
On the other hand, Chinese ambassador to Pakistan Yao Jing met Imran Khan in Bani Gala and congratulated him on his success in elections and bid him well wishes on the behalf of the Chinese government. While, Jehangir Tareen and Dr. Shahzad Waseem were also present at the time of the meeting. Surprisingly, Imran Khan has received congratulations from various celebrities and not just politicians.
China's Special Message was Delivered
Chinese ambassador Yao Jing praised Imran Khan's victory speech after the success in the general elections 2018 and said that the democratic process was completed by the successful elections in Pakistan, and now China will work closely with the new government.

On this occasion, chairman of the Tehreek-e-Insaf (PTI) said that Pak-China friendship is an example for the world, we will come into the government and improve relations with China and increase joint efforts to improve the situation within the region.
Iranian Government Ensures Its Full Co-operation
According to news reports, The Iranian government has assured Imran Khan their full support in the coming days. The Iranian ambassador to Pakistan Mehdi Hunerdost congratulated Imran Khan through a letter, saying that the Pakistani people have strengthened the foundations of democracy, Imran Khan's win will make relations with Iran stronger, and Iran will gives its full cooperation in every sector of Pakistan. For more political news keep visiting our website regularly.
Related News
---