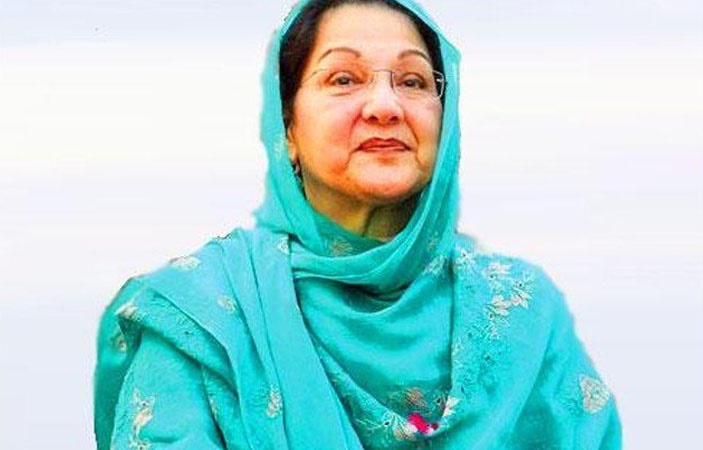 On Tuesday, BeEducated.pk informed you about the death of former first lady. While today, her dead body has arrived at Lahore airport after her funeral prayer was offered (on 13 September 2018) in London.
London Funeral at Regents Park Mosque
A large number of Pakistanis living in the UK offered Kulsoom Nawaz's funeral prayer at Regents Park Mosque (London) along with her sons Hassan and Hussain Nawaz, Brother-in-law Shahbaz Sharif and other PML (N) members such as Ishaq Dar and Chaudhry Nisar.
Also Read: Former First Lady Begum Kulsoom Nawaz Passes Away


PIA Carries Kulsoom Nawaz's Dead Body Back Home
After her funeral prayer was offered in London, her dead body was sent to Pakistan aboard the national airline (PIA) flight PK 758, which landed around 7 am at Allama Iqbal Airport (Lahore).

Read News: PML-N Leader Tallal Chaudhry Disqualified for Five Years in Contempt of Court Case

Her burial will take place in Sharif's ancestral graveyard at Jati Umrah, where her father-in-law Mian Sharif is also buried. In Lahore, Maulana Tariq Jameel will be leading her funeral prayer and it will be offered in Sharif Medical Complex at 5 pm in the evening today (14 September 2018). For more news and updates keep visiting our website as much as possible.


Related News
---