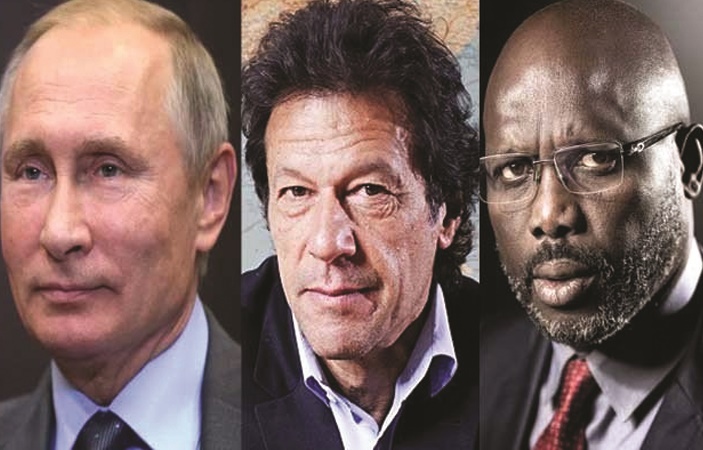 BeEducated.pk wants you to know that Imran Khan will be the third sportsman in the world to become the leader of a country.

Cricket World Cup 1992 winner Imran Khan is ready to become the next Prime Minister of Pakistan, after a 22-year long struggle. Chairman of Pakistan Tehreek-e-Insaf (PTI) has finally registered his names in history among various other sportsman who became successful in politics. According to a foreign website, two great sportsman are the President of their countries.
1. George Ousman Weah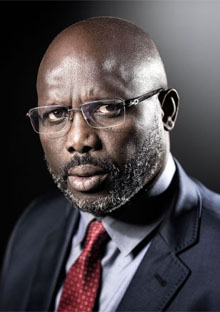 George Weah, who was ranked in Africa's finest footballers, stepped into politics after retirement 14 years ago and was elected president of Liberia last year.
2. Vladimir Putin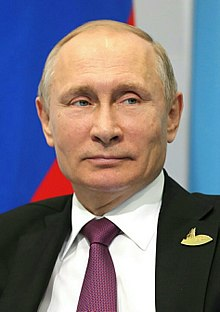 As Russia's only 8th Dan Dawn Black Belt, Vladimir Putin, became the President of his country.
After these two men,
Imran Khan, who is being congratulated by celebrities worldwide
, is the third renowned sportsman to become the leader of their nation.
Other Sportsman who Became Leaders in Parliaments of their Countries
One of the world's famous boxers Manny Pacquiao, the World Cup 1994 champion Romário, Australian Glenn Lazarus secured a seat in their countries' senate. While Louisa Wall, who played a main role in taking New Zealand to win Women's Rugby World Cup 1998, is Member of Parliament in her country. She is also counted in the main leaders of her political party.
Sebastian Coe, who won the Gold Medal for the UK in the 1980s and 1984 Olympics, is also a member of the UK parliament, while the former Heavyweight Championship boxer Vitali Klitschko has assumed the position of mayor Kiev city in Kyrgyzstan.
Arnold Schwarzenegger, who is the most renowned personality from the bodybuilding world, came into politics after holding his acting career and succeeded in becoming California's governor.
Former US President Gerald Ford was known as a talented footballer in his younger days but never represented his country, there is also a long list of Indian players who got elected in their parliament. For more
politics news
keep visiting our website on daily basis.
Related News
---