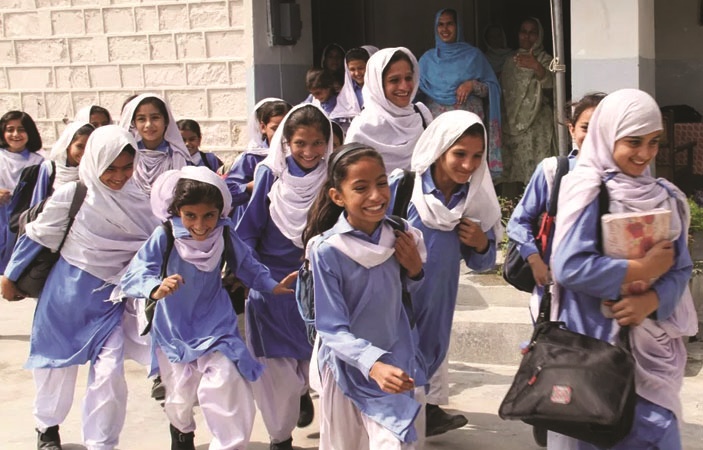 Students your summer vacations are over because schools in Sindh, Khyber Pakhtunkhwa and Balochistan have reopened today (1 August 2018).

In Sindh, schools are re-opening after almost two and half months. As Sindh Education department announced early summer holidays for Sindh schools in June, due to extreme high temperatures in the region.

BeEducated.pk wants you to know that Initially the schools were to reopen in the mid of July but taking into consideration the recent general elections, the caretaking government ordered to extend the summer vacations up till 31 July 2018. Now, the schools are opening again for the new term on the first day of August.
Reason Behind Extension of Summer Holidays
Sindh Education Department Secretary Alia Shahid had sent a summary to caretaking Chief Minister of Sindh Fazl-ur-Rehman asking him to extend the vacations by two more weeks. As the Election Commission Pakistan (ECP) had assigned educators to perform various duties for the polls on day of the General Elections 2018 (July 25), due to which they would not come to work and deliver their classes.

Also Read "New Way Introduced to Address Teachers in Punjab Schools" ​
Schools Reopen in Khyber Pakhtunkhwa and Balochistan
Khyber Pakhtunkhwa Elementary and Secondary Education Department had announced summer vacations in most schools from May 17 to July 31. Thus, middle, secondary and higher secondary schools in the region have reopened. However, according to the notification, primary schools will re-open on 12 August in Khyber Pakhtunkhwa.

In Balochistan, most areas have low temperatures thus duration of summer vacations vary there. Balochistan province has the least number of summer holidays compared to other parts of the country. The vacations started in most educational institutions from July 1 and ended on July 31.
Punjab Schools Reopen After 14 August 2018

Like every other warm region of the country, the Education department announced summer holidays in Punjab schools earlier in June, and as per the official notification government schools & colleges will reopen after 14 August. For more school news keep visiting our website on regular basis.
Related News
---