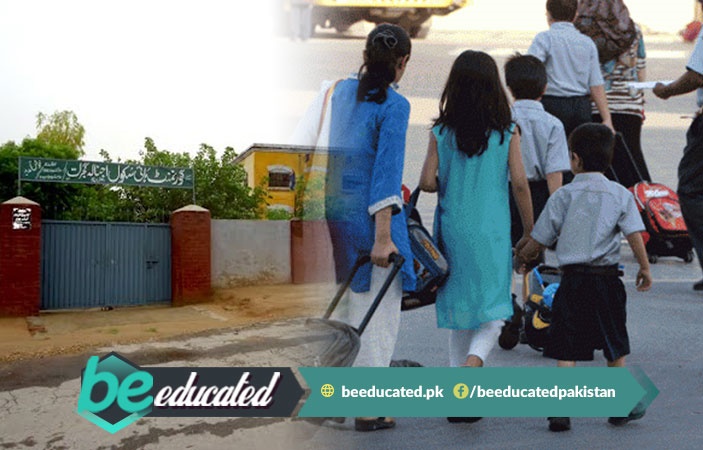 According to various news reports summer vacations will start from 14th May 2018 in schools of Sindh. Prime Minister Sindh Syed Murad Ali Shah has accepted the new vacation's schedule, which is made due to the upcoming holy month of Ramadan and extreme high temperatures in the region.

Warning of Another Heatwave in Karachi

Since 2015, Karachi has been facing heatwaves that have claimed over 12,000 lives in the city. This year the whole Sindh region has already received warnings for a heatwave. So, to keep children safe from getting heat strokes Sindh government have announced summer holidays from 14 May to 16 July 2018.

BeEducated.pk wants you to know that the heatwave has proven deadly for adults. So, it is more important to keep young students at home in order to keep them away from sun's heat. Soon the holy month of Ramadan will begin and every Muslim will be fasting. During this time no one can drink water to keep themselves hydrated, which can lead to heat exhaustion or heat strokes. So the early announcement of summer holidays is a good step to save our young students from being out in the hot weather.

Precautions for Sunstroke

Make sure to follow the following precautions to save yourself from getting a sunstroke:

• Drink a lot of water to stay hydrated
• Try to remain indoors during hottest hours of the day
• Wear light weight clothes
• Take time to get used to the high temperatures (before you start going out in the sun)
• Never sit in a parked car or leave anyone else in it during hot sunny days

Students you should take care of yourself and your friends. You should ask them not to go out to play in the hottest hours of day because it can be bad for their health. Parents should pay extra attention to their children so that they don't go out and walk or play around in the hot weather. Also, to get latest educational news keep on visiting our website.

Related News
---