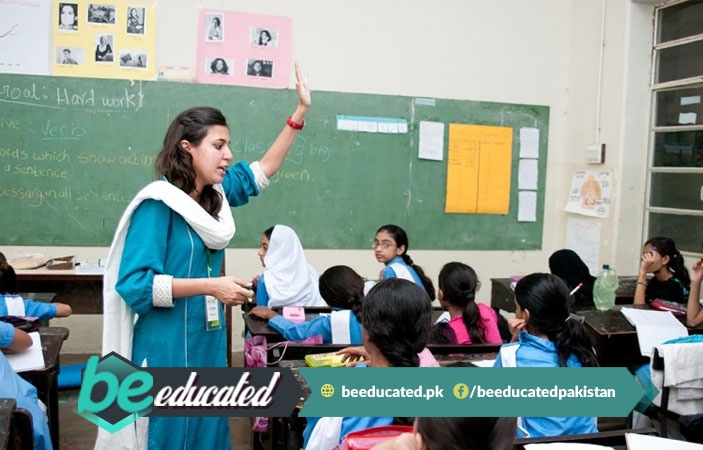 In Lahore, School Education Department has decided to address teachers by adding "Honourable" to their names.

BeEducated.pk has found out that according to Express News, Punjab School Education Department has issued an order to officially address all the teaching staff as 'Honourable' teachers, because they play a central and key role in providing the basic education to the young generation of the country.

The notification talked about Article 25-A of the Constitution of Islamic Republic of Pakistan which says, "The State shall provide free and compulsory education to all children of the age of five to sixteen years in such manner as may be determined by law"

Also it mentioned Sustainable Development Goal 4 (SDG-4) that is all about ensuring necessary and fair quality of education and promoting learning opportunities for all. Educators play a great role for implementing both of these factors in the education sector.

Therefore, the Education Authority has decided to address all graduate teachers and above as Honourable teachers in letters, promotion orders and other written content. According to the issued order, this step is taken to show respect to honorable teachers that they truly deserve for providing their services to the youth of Pakistan.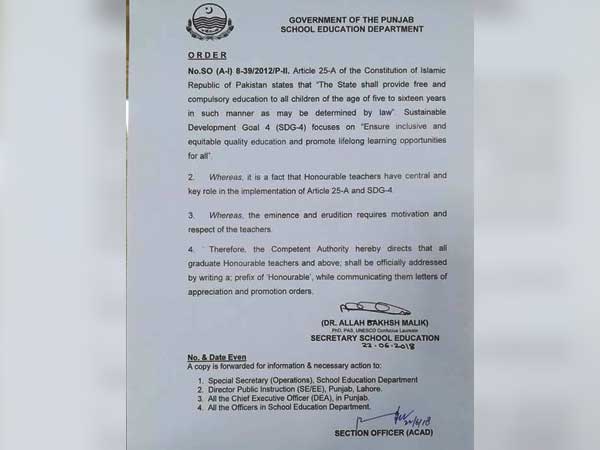 Honourable teachers have appreciated the new way of addressing educators and have said that showing respect to the teaching staff is a good step, which will definitely motivate them to provide education to every child in the country. But for now, young students are enjoying their summer vacations while doing all sorts of fun activities. Finally, remember to visit our platform on daily basis to get more educational news.

Related News
---