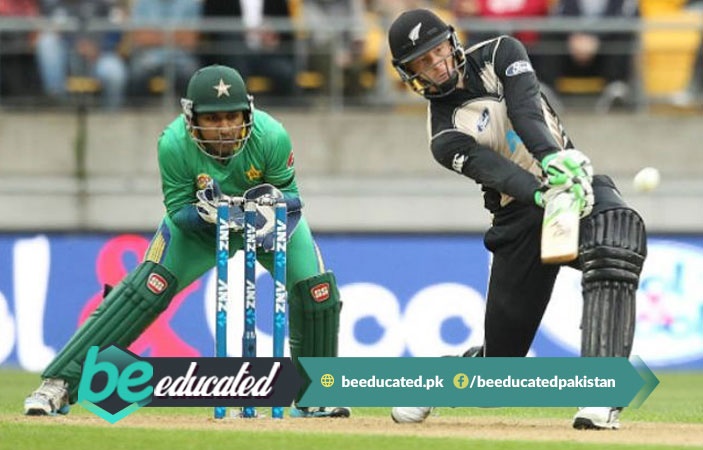 New Zealand Cricket (NZC) has confirmed that the Blackcaps have been asked to return to Pakistan for the first time in 15 years. The Black Caps abandoned their last test tour of Pakistan in 2002, after a bomb exploded outside their Karachi hotel although they did play a one day series there in 2003. New Zealand have not played in Pakistan since 2003 due to security concerns but had been asked to play Twenty20 matches in the country later this year.

PCB Asks NZC To Play Matches in Pakistan

Last week at an International Cricket Council meeting in India, Pakistan Cricket Board requested New Zealand to play a T20 series in Pakistan rather than the United Arab Emirates. As the Black Caps are scheduled to play tests and one-day internationals against Pakistan in November at the United Arab Emirates, our country's currently designated 'home' base.

BeEducated.pk has found out that no dates have been issued for the matches but NZC spokesman has confirmed that their team will play in the UAE. Pakistan has remained largely starved of international cricket since the 2009 attacks on a bus carrying Sri Lanka's team in Lahore, which wounded six players, a British coach and killed eight Pakistanis.

New Zealand Cricket Official Statement

"NZC has received a request from the PCB chairman for New Zealand to play in Pakistan," the NZC spokesman said in a press conference.

He added, "At the moment NZC is doing due diligence on the request and consulting with security providers, the government, and the players."

Finally his last remark was, "We will respond to the PCB when this process has been completed."

Pakistanis will warmly welcome New Zealand Cricket Team to our homeland. It will be our honour to host cricket matches for the Blackcaps in Pakistan. We hope that they will be provided the best security. So, Pakistan can once again become a country where cricket matches are played regularly. For more news keep visiting our website on daily basis.

Related News
---