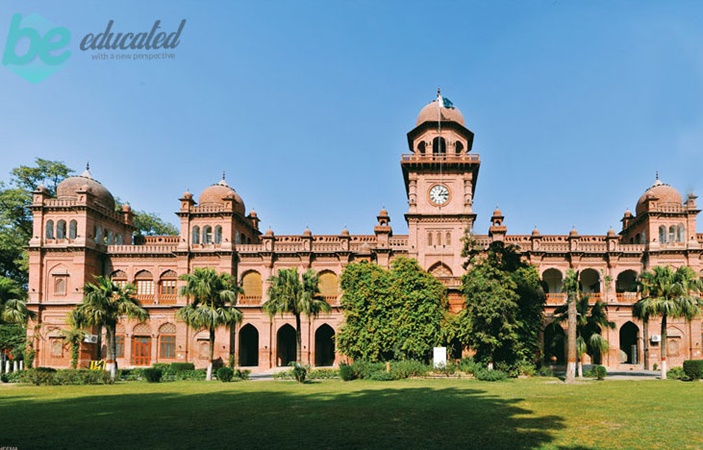 National Educational Policy will be made by University of Punjab and afterwards it will be presented to the Government of Pakistan. Higher Education Commission (HEC) chairman told that there is an alarming need to change education system according to the requirements of industry. Educational policy will give us such an education system through which we shall get skilled persons and better graduates. Educational policy will be introduced after some months.
HEC chairman said all this during a seminar on "
Education Policy and Development 2019
". Topic of the seminar was "Education for society and Quality System". Vice Chancellors (VCs) of different universities, students and teaching staff of different universities participated in this event.
Punjab University on twitter
Also read: Funds will be given to youth for Businesses
Exhibition Organized by China's Embassy
Exhibition was organized by China's embassy on Pakistan China friendship. Exhibition was organized on Friday. Exhibition was held with cooperation with Pakistan council on China. Paintings, drawings, prints, sculptures, Paper cutting arts and many other things were presented for display in exhibition. Guest of the exhibition was You Yi who is the director of China culture in Pakistan. Peoples from different fields of life participated the exhibition like teaching faculty of university, students and other people outside the university. People who have joined the exhibition admired university efforts to organize such a wonderful exhibition.
IBA giving Electricity to SEPCO
Institute of Business Administration (IBA) Sukkur have agreed with Sukkur Electric Power Company (SEPCO) that IBA will supply Electricity up to 946 KWp through solar energy. Vice Chancellor of the institute claimed that our institute is the first which has generated 946 KWp through solar energy. Thus through solar energy production our environment remained safe through pollution. He further said that Sindh Government should introduce solar panels which should save our oil and gas resources. He said this on Friday when he was making agreement with (SEPCO).
Karachi informer on twitter
Also read: Lecture delivered on Pakistan Maritime in Sargodha University​
Related News
---