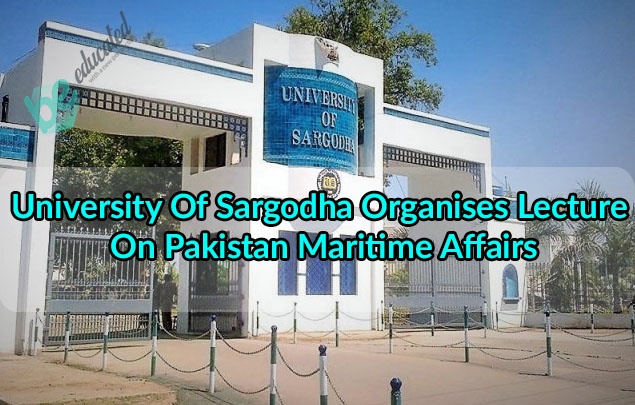 University of Sargodha (UOS) arranged a seminar on the topic of "Pakistan Maritime Affairs". Faculty members and students participated in the seminar. As guest speaker, Station Commander Navy,
Neimatullah joined the seminar. Dean of the institute, heads of different departments, students of history and students of international relations also attended the seminar.
Also read: Fauji Foods will give grants to University of Agriculture Faisalabad
Navy Commander Addressed to Seminar
Navy Commander, Neimatullah addressed to the seminar and said that Maritime can play a vital role for country. He added that we can find logistics solutions through the resources of maritime in Pakistan. Vice Chancellor of Sargodha University, Dr. Ishtiaq Ahmad has said in seminar that Pakistan is facing internal and external threats. He further said that forces of Pakistan have guarded our country.
In the end, a session of questioning and answering was organized. Topic for this session was related to challenges to eradicate arms and drugs in country. Defense issues and smuggling issues through sea port Gawadar were also discussed during session.
Also read: Higher Education Commission decision about PhD Scholars
Related News
---