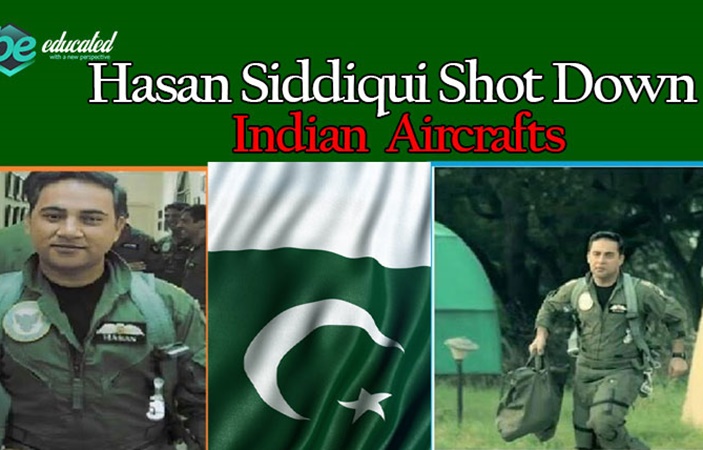 In Rawalpindi, after Pakistan gave a surprise to India, Pakistani Squadron Leader Hassan Siddiqui made rounds and the video went viral on the internet and people gave him a valor response, because he shot down two of the fighter jets that violated airspace along LOC.
After the Indian aggression, Pakistan Air Force took down the two fighter jets in day light. One aircraft fell inside Azad Jammu and Kashmir and the other fell on the other half of Kashmir occupied by India. One Indian pilot was taken in custody at the spot.
@zartajgulwazir
Our Squadron Leader Hassan Siddqui took the target, in the memory of Air Commodore Muhammad Mahmoud Alam SJ downed 9 fighter jets during the Indo – Pak War in 1965.
Hassan Siddqui is from Karachi, as soon his jet touched the land after he took down the planes. He received a heroic response. According to the reports, the official Of PAF surrounded the plane of Hassan as soon as he landed safely.
Minister of State for Climate Change Zartaj Gul Wazir, shared a video on twitter Of Pakistan's Hero who is welcomed by his team after he finished his job that made the whole Pakistan proud.
Related News
---