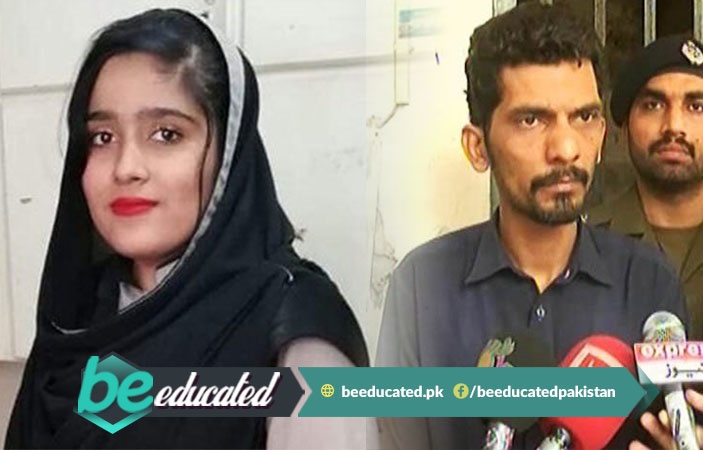 Recently a bus hostess, Mehwish, was shot and killed by a security guard in Faisalabad. News reports have now revealed that the killer, Omar Daraz, has confessed to his crime saying, "I wanted to marry Mehwish and shot her because she refused my proposal."

Police Has Confiscated the Murder Weapon

In his testimony to the police the killer has said that the victim was friends with him for the past year and a half and they were planning to get married soon. However, suddenly one day Mehwish refused to marry him that made the security guard extremely angry at her and so he killed her.

The killer also confessed in his testimony that he only wanted to scare the bus hostess at first but then he got emotional and fired at her, due to which the 18 year old girl lost her life.

After arresting the security guard, Omar, the local police has now confiscated the murder weapon and a CCTV footage of the shooting has also been added to the list of evidences in the murder case. This is the same video footage that has gone viral on social media.

Upon taking notice of the incident, Caretaking Chief Minister Punjab Dr. Hassan Askari guaranteed to give justice to the victim and her family. While he demanded a quick report from IG Punjab on the matter.



Victim's Mother in her interview told the media, "If someone has provided timely medical aid to my daughter she could still be alive." The mother repeatedly said, "I need nothing but justice for my daughter." She also said that Mehwish was the sole bread winner of the family and she was more of a son to her than daughter.

A New Video Goes Viral of Security Guard Harassing a Bus Hostess

Another video has gone viral on social media that shows a security guard harassing and then hitting a bus hostess while a man tries to stop him. Many people believed it was the video of Mehwish but her mother has clarified the situation by saying, "The girl in the video is not my daughter however security guards should not be behaving like this (with anyone)."

Companies that provide travelling services should review their guidelines for hiring literate and able security guards that can save people's lives and not claim them. Hopefully, government will soon instruct Bus Service companies to improve their hiring system. For more news and updates keep visiting our website on daily basis.
Related News
---