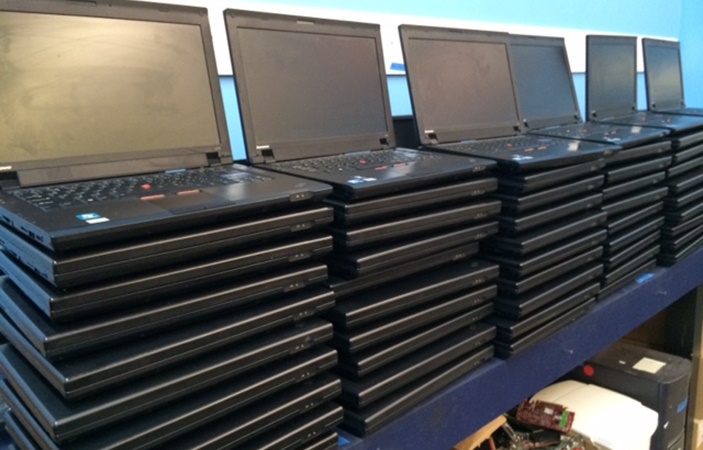 Lahore: A ceremony for the laptop distribution was organized by Higher Education Commission (H E C) in Punjab University on Thursday 27th October around 11 am at Faisal Auditorium of PU. The laptops were distributed among students so they can continue their university studies with ease. The laptops have been distributed in PU on regular basis and students have benefited a lot from it.

On the day of ceremony the chief guest invited was Governor Punjab Malik Rafique Rajwana who is also the Chancellor of Punjab University. Prof Dr. Mujahid Kamran the Vice chancellor of Punjab University was also present in the ceremony along with few other officials of Higher Education Commission (H E C).
The Vice Chancellor Prof Dr Mujahid Kamran addressed the students during ceremony and mentioned that students are very fortunate to be born in this age of Technology where technology is so helpful. He also said that, world is now accessible by just one click on internet. The executive director of Higher Education Commission (H E C) Dr. Arshad Ali was also present in the ceremony. He mentioned that almost 500,000 (five lakh) laptops are to be distributed among the students now for displaying excellent academic results in last 5 years or so.Mr. Rafique Rajwana who was the Chief guest of ceremony himself distributed the laptops among PhD students.

The students who were not given the laptops gathered outside the Faisal auditorium where the ceremony was held and demanded for the laptops. The Punjab University students from Hailey College of Commerce also gathered outside the auditorium and protested that they were not given laptops even though they fulfilled the criteria set by the government for laptop distribution. The students said that this was very unfair to them.
Related News
---