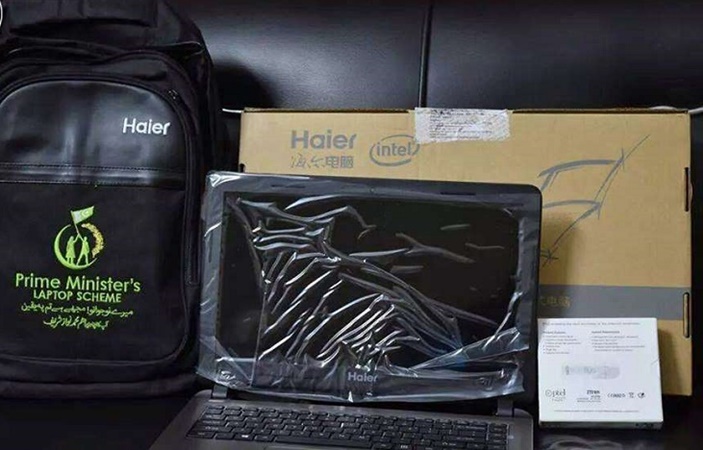 On Wednesday, post graduate students of University of Health Sciences UHS were conferred with 71 laptops under the Prime Minister's Laptop scheme. The laptops were distributed among the graduates of the university as for their achievements.

The laptop distribution ceremony was addressed by Salman Rafique at UHS and he presented 71 laptops to the post graduate students.

Upon this occasion the advisor to the CM Chief Minister of Punjab on Health Khajwaja Salman Rafique asserted that he had absolute faith in the talent and ability of the young masses of our generation. He also said that the intellectual youth will help in accomplishing the dreams of our elders by making country powerful, invincible and independent leading to Pakistan being a developed and prosperous state. And Pakistani will rise with the youth working hard.

In his address he advised youth to increase their knowledge through the use of technology and these laptops as information would be available to them at hand easily. This will bring a comprehensive change in their studies and knowledge, in their education life which is a prerequisite in order to meet the educational demands and excel around the globe to uphold nation's image. The PM scheme has proved so much helpful for the students up till now.

Related News
---