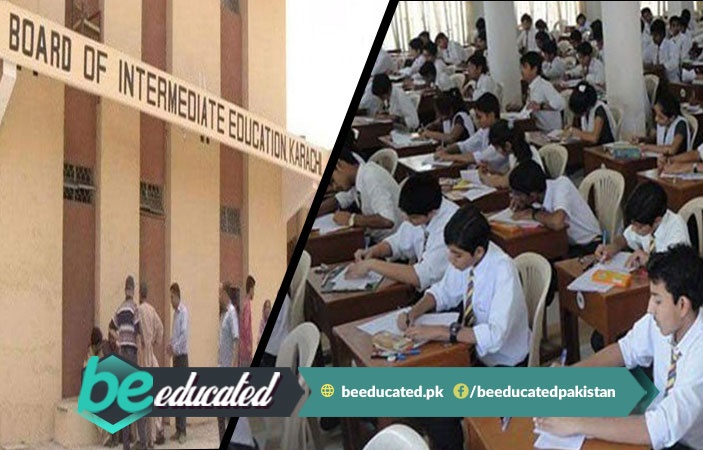 Board of Intermediate Education Karachi has delayed exams that were to be held on 21, 22 and 23 May because of the Heat Wave Warning in the city. According to various sources, Chairman Intermediate Board has announced that due to warning of extreme hot weather for the next few days BIEK has delayed annual intermediate exams from 21 to 23 May, 2018.

The board has announced that the dates for the delayed examinations will be revealed at a later time. For now, the normal examination schedule will resume from May 24. Students should prepare for their intermediate exam on 24 May and make sure to check their date sheet with full attention to avoid any confusion on the next exam day.

Karachi Has Once Again Received a Heat Wave Warning

BeEducated.pk has found out that Karachi city has received warning of a heat wave for the next few days. Due to which temperatures will go as high as 47 C. According to Express, Meteorological department has forecasted highest temperature for today can go up to 43 C in the coastal city. Also, like the past few days sea breeze will give no relieve to the people and dry winds will blow at the speed of 10 kilometers per hour, throughout the day. The weather is forecasted to remain the same for 2 to 3 more days.

Express News has asked everyone to remember that yesterday the weather temperature was recorded at 44 C. So, everyone should stay inside during peak hours of the sun to avoid getting sun strokes.

Early Summer Vacations in Sindh Schools

Earlier this month Sindh government announced summer vacations in Sindh schools from May 14. The holidays were announced earlier partly because of the extremely hot weather conditions. So, students do not have to worry about going to school in such warm weather or get heat stroked for remaining outside under the sun.

Hopefully, people will follow instructions to avoid sunstrokes and stay inside during the hottest time of the day. For more educational news keep visiting our website on daily basis.

Related News
---