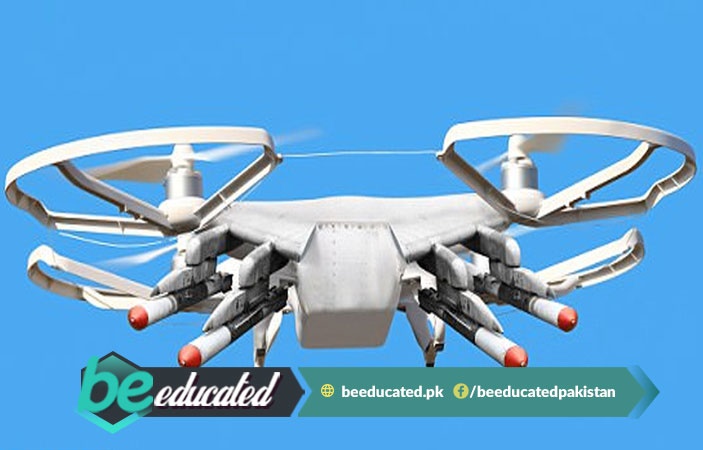 Punjab police has received armed drones for testing purposes to deal with criminal activities. According to various sources, these drones are capable of firing tear gas shells and hand grenades. Every country in the world is trying to equip their law enforcement agencies including police departments with new technologies. So, this is a good step towards development and betterment of Punjab police force.

Decision Taken to Use Armed Drones Against Terrorist and Other Criminals

BeEducated.pk wants you to know that plans are being carried out to bring Punjab police up to the standards of current technological era. In the initial stages, RPO (Regional Police Office) in Dera Ghazi Khan has already received two drones for using it to stop criminal activities.

Using these latest drones, it will become possible to fire tear gas shells and throw grenades to attack criminals. Locating dangerous criminals and recording video of these events will also be possible with the help of these drones.



One drone can carry up to 8 kilograms of explosives and tear gas shells at a single time. In Elite Training Centre (Bedian) a practical demonstration will also be given, so police officers can come to know the power and usage of these armed drones.

US Police Started Using Drones for Surveillance in 2013

According to a source, putting out drones for surveillance proved more cost efficient than putting a large number of police officers on patrol. This can bring the budget down that is spent on police officers' pay and other allowances.

A source also mentions, US has equipped Texas Police Department with drones that comes installed with a fully working surveillance system and can carry 12 grenades. These Unmanned Air Vehicles will be used to keep an eye on the surroundings in a hostage situation and various other incidents. Bomb investigation will also be done without putting human lives at risk.

Hopefully, Pakistan government will provide all police department with new and latest technologies so they can capture terrorists and criminals as early as possible. For more news and updates keep visiting our website.

Related News
---