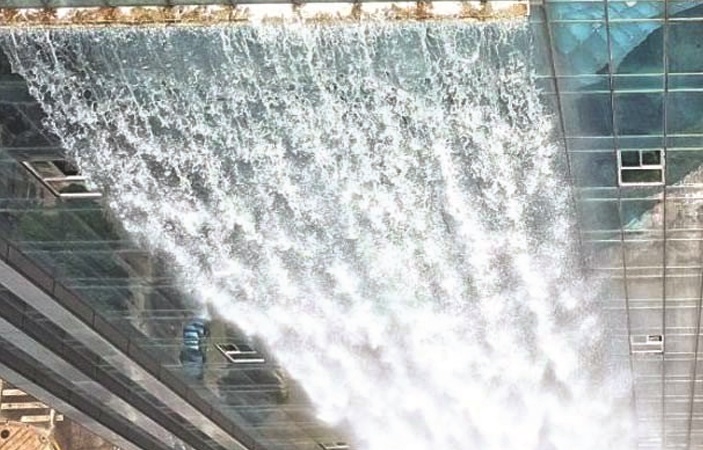 You might have seen artificial waterfalls in science fiction films. However, some Chinese skilled architects have built the world's biggest man-made waterfall (almost 350 feet high) on Liebian International Plaza that is more than enough to surprise its viewers.

Beeducated.pk is posting this news so people can know that in Guiyang city of China, an artificial waterfall has been made on a 354 feet high building. Where water falls out of the building at one side from the height of 328 feet. Now, people should decide what is more amazing the artificial 100 feet water fall or the whale like submerging power boat Seabreacher, which also went viral a few days ago.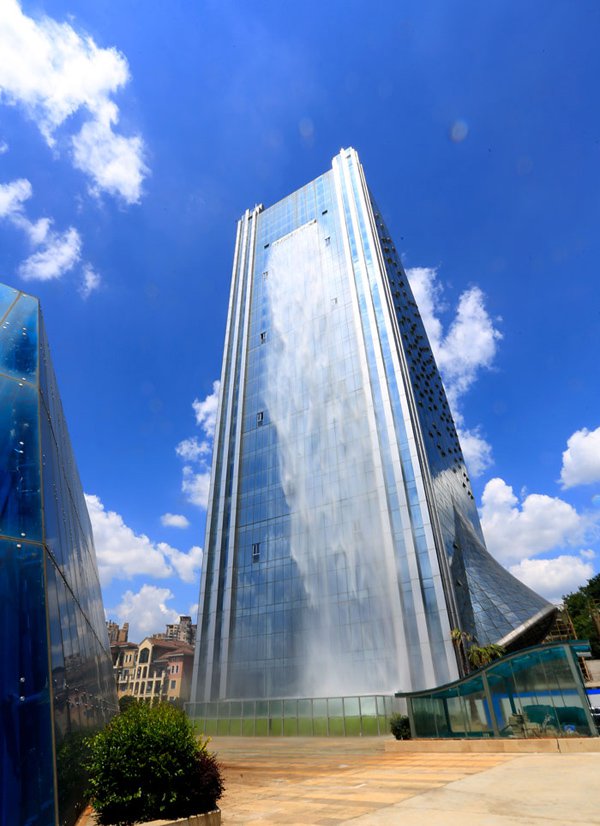 China's Man Made Waterfall Going Viral on Social Media
As anyone can tell now videos and images of the highest man-made waterfall are becoming increasingly popular on social media. Construction experts have described this building as a masterpiece of technology, with a height of 108 meters or 354 feet, while the height of the waterfall is 100 meters.
People first thought that may be a water pipe had burst in the building, but after some time they believed that it is the largest artificial waterfall made by humans. Water from this man made wonder remains within the building as the falling water goes into underground water tanks, from where powerful water pumps send all the water back to the top of the building, and then water drops down again.
Man-made Wonder or Wastage of Resources?
This amazing artificial water fall has a four underground tanks and a pumping system that pumps water and recycles the water. Many people have called the waterfall on the building an amazing feat, while some have declared it as wastage of resources and wealth.
People on social media have said that large amounts of electricity is being wasted every minute to keep the waterfall running, which costs at least $ 120 an hour.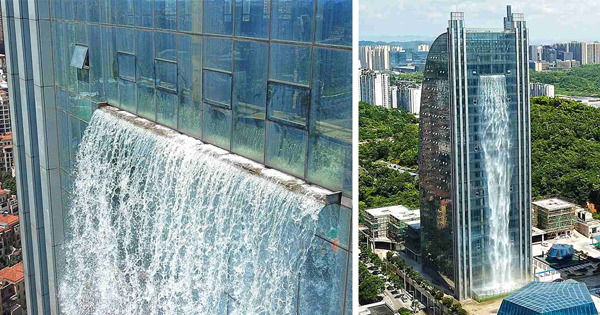 The building, Liebian International Plaza, is being used for mixed purposes where you can find hotels, offices and markets 121 meters above the ground. Finally, keep visiting our website to get latest
news on technology
, entertainment and schools in Pakistan.
Related News
---