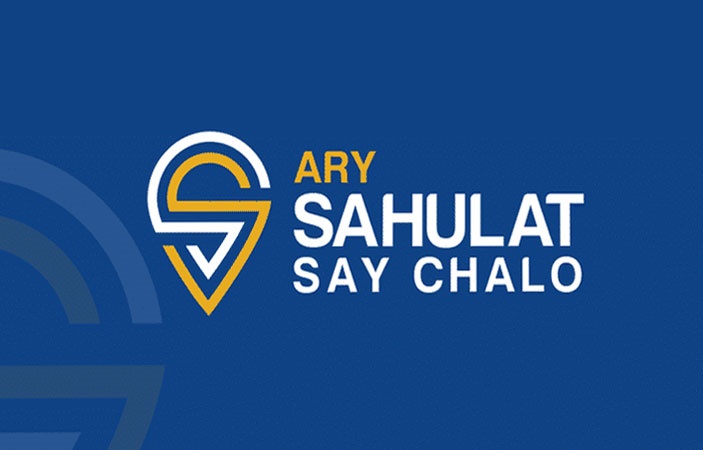 As we all know that these days the market of ride, after Uber and Careem, is hailing with heavy competition of new entrants. Few days ago Daewoo, provided the transportation service as it made the entry in the market segment with its own app. Prior to this, we have also seen many newcomers with their unique take on transportation services.

For now in the ride market place, ARY has also started its own ride hailing service which is dubbed by ARY Sahulat Say Chalo (ARY SSC).

Right now this service is currently available in Karachi. Company claimed that the service of rides are available within minutes of being hailed throughout the day.

Further, ARY claimed that its SSC service is the first "Made in Pakistan" rickshaw and car hire company and is a parts of its program "Be an entrepreneur".

ARY SSC car ride service can be booked just like other ride services by using smartphone app. However, the app of ARY SSC gives additional options to the customers which allows them to visit any ARY Sahulat Bazar to book through kiosks as well.

The app of SSC instructions are almost similar to the details of the Uber and Careem application as it provides the detail of the executive (driver) on the customer systems' app as if it matches the information then the estimated time, map tracking and arrival time will be displayed on the screen of the customer.

Instead of all these similarities, some new features are also introduced are also introduced by ARY which makes the rides more convenient and safe.

Fares are also comparable to Uber and Careem for both cars and rickshaws.

There is also an emergency button in the app for the immediate protection if a customer face any sort of issue.

It will allow additional discounts when the user will become an ARY E-Sahulat Member after signing up.

Payments can be made case or through Ary Sahulat Cards.

ARY SSC app can be download through the android set Play Store and Apple app store for iOS.

For the entrepreneur, they had to pass a special training program first so that the client satisfaction can be guaranteed. As well as the executive is allowed to make money through a chance as allowed to entertain their customers in the best possible way.

So for the people who are willing to register with ARY SSC as an executive they first need to visit ARY SSC center with the information below and their "well-maintained car".

Valid CNIC
Driving License
4 Passport-sized photographs
Character certificate
Two personal references

When accepted, the ARY SSC team provides an Executive app to the drivers.

For more information, ARY SSC can be contacted at 021-111-000-162.
Related News
---