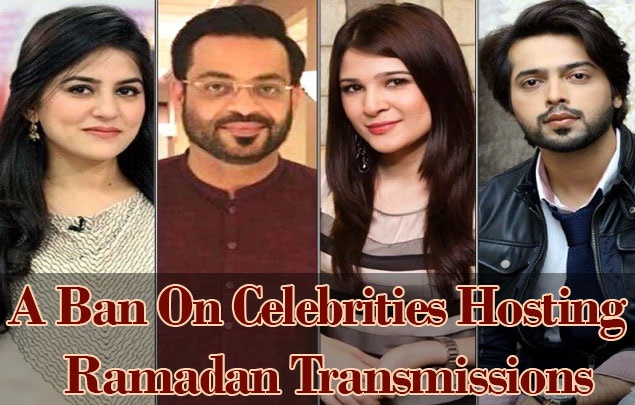 In Lahore, A ban on celebrities Hosting Special Ramadan Transmissions had been submitted in Punjab Assembly last week was accepted yesterday.
The Punjab assembly has appealed the federal government to ensure that Tv channels only invite Religious scholars to the shows and Ramadan transmissions should happen with decency. The revolution was submitted by Maulana Muhammad Muavia Azam leader of Pakistan Rah-e-Haq Party.

Read More: British Prime Minister request with MPs to turn Corner

The statement says "Having people associated with showbiz host Ramadan transmissions is an unfortunate practice. Ramadan transmissions are hosted by people who have no affiliation with the ranks of the Islamic faith. This practice afflicts the spirits of millions of Muslims every year."
The purpose of the this resolution is to ban stars and popular entertainment luminaries from staring in Ramadan Transmissions. Alot of the celebrities have conducted the Ramadan Transmission in the past few years, Stars who hosted the Transmission including Fahad Mustafa, Hamza Ali Abbasi, Ayesha Khan, Juggan Kazim, Sanam Baloch, Imran Abbas and many others.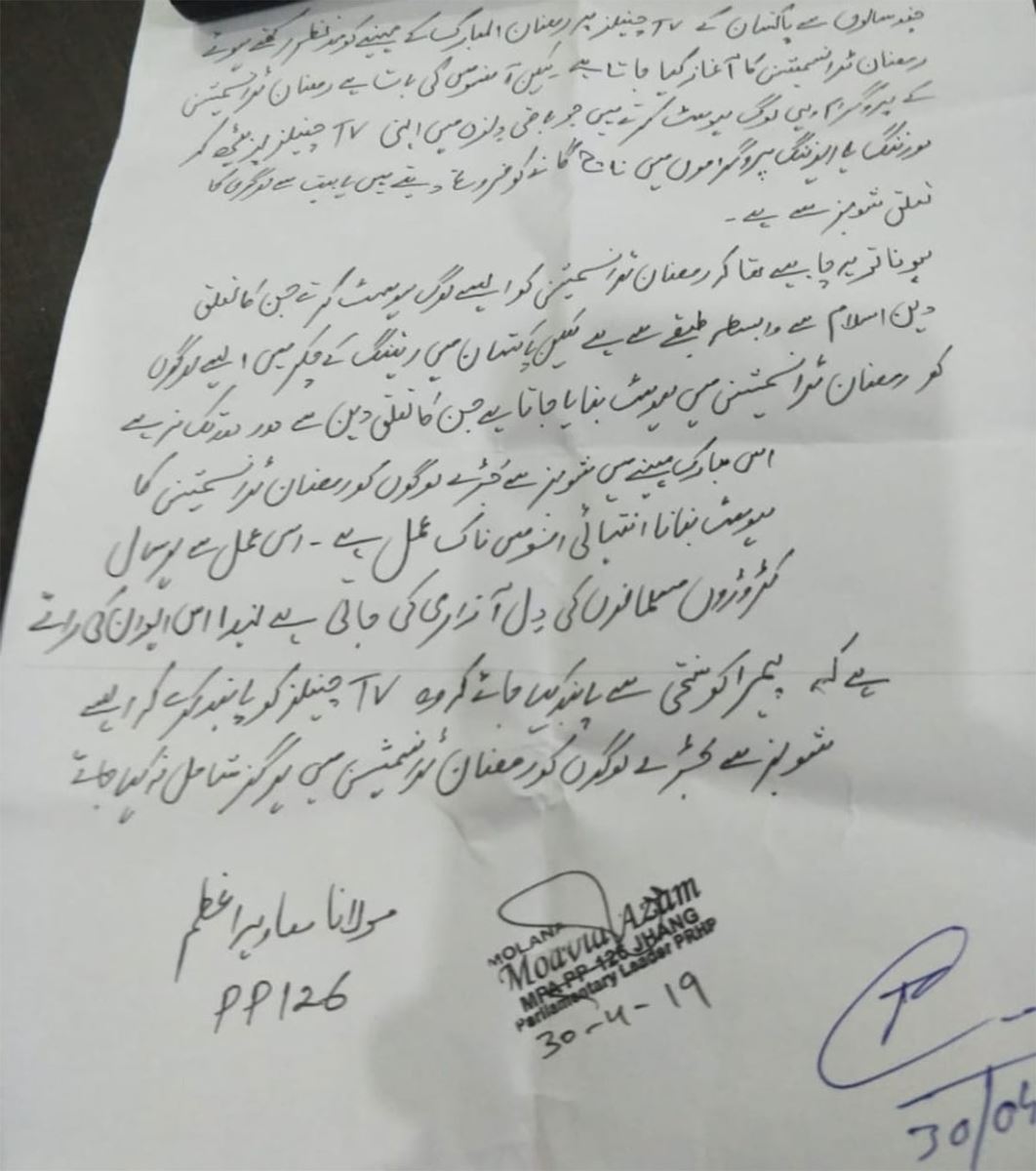 Related News
---