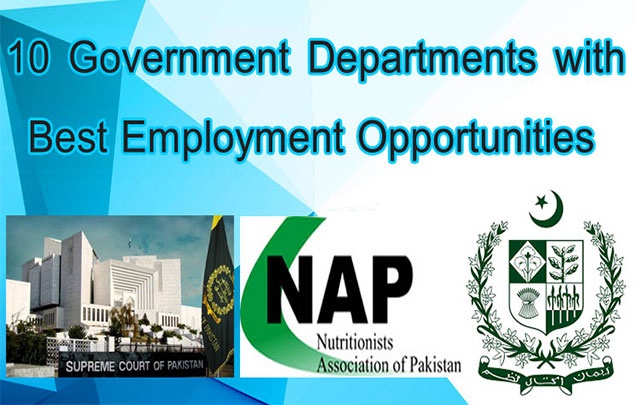 Latest Government Jobs in Pakistan
Most of us want to get a job where we do not only get esteem but also expect handsome salary packages with additional advantages. But due to deficiency of experience and knowledge, most of us do not have proper access to such departments that treat us just according to our expectations. This kind of opportunities are offered by the new government jobs in pakistan.
If you are not aware about the departments then you are to inform that you are going to discover the list of such government departments at Be educated. These departments offer jobs with salary packages from 30% to 300% more than private and other departments.
HIGH COURT OF PAKISTAN
It is true that getting a job in High Court is not that much easy. But once you get employment you will get exceptional opportunities than private departments. The employees get benefits of salary packages and additional authority also entertain the employees at almost all the ranks.
SUPREME COURT OF PAKISTAN
Supreme Court OF Pakistan is one of the toppest Government employment department. Every year number of jobs are offered from Supreme Court from clerical to higher posts.
NATIONAL ACCOUNTABILITY DEPARTMENT
National Accountability Bureau (NAB) is the most responsive government departments of Pakistan. NAB's offer the most respectful and the higher salary ranks to the students.
NATIONAL HIGHWAY AUTHORITY
Every year there are many respectable positions for the newcomers at National highway Authority. The positions offered by NHA are ,Director, manager, patrolling offices, and others. From lower post to higher rank salaries and incentives increase with the passage of time
National Electric power Regulatory Authority (NEPRA)
Electricity department is the most important department in Pakistan. Generating electricity is responsive task, the most responsive staff is hired to perform the task.
Pakistan Railway
Pakistan railway is the largest department of Pakistan. Educated staff is working to run this department. There are so much responsibility to the employs for the department. It offers great opportunities government jobs pk with attractive salary.
Water And Sewerage Authority (WASA)
WASA is one of the most big and highest employment rates. Every year from junior to senior positions opportunities are offered through this department under the guidance of the government. Attractive salary packages and other benefits it offers to the employees that makes them attract it to themselves.
The Punjab Employees Social Security Institution (PESSI)
The Punjab Employees Social Security Institution (PESSI) is the department which not only offers salary packages, and allowances but also offers residential accommodation to the employees. That is why it has been enlisted in the top all jobs in pakistan today that offers the best employment.
Pakistan Police Departments
There are many police departments in Pakistan. Every year a large number of youth applies for the latest Government jobs in pakistan. And they're offered pension after retirement.
Excise & Taxation
It is another big department of Pakistan. It offers employment to all the ranks. The purpose of this department is to collect tax. It is the 10th biggest department of government.
Related News
---