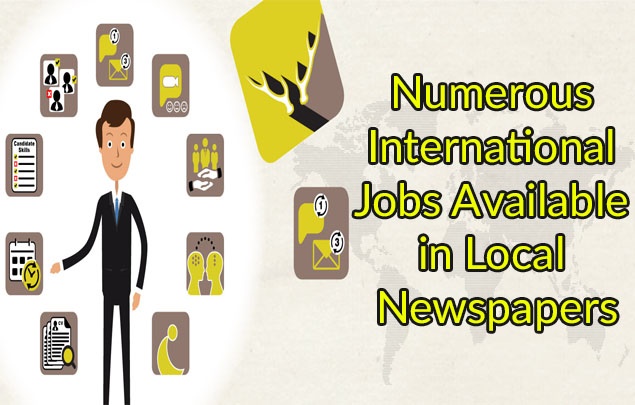 Working abroad have become very popular among people of Pakistan as these work opportunities bring positive difference in living standards and other facilities. We have many international jobs on our portal. All the available jobs have been scanned from different newspapers like Duniya, Mashriq, Khabrain, Nawa-e-waqt, Jang, Nai Baat, Express and many other newspapers of Pakistan that are published daily. So, these newspapers contain not just local vacancies but international jobs as well.
Experienced People are hired for Foreign Jobs
Companies hire experienced people from relevant field. At least five years' experience is required. You can look for openings in the Middle Eastern, European and various other countries that are offering lots of international jobs to Pakistanis that are posted on our portal. Experience young people gain from working in private companies in Pakistan. People from any city of Pakistan like Lahore, Karachi, Gujranwala, Sialkot, Peshawar, Faisalabad and many other cities of Pakistan can apply on these international jobs. There in international jobs only experienced persons are hired.
Applying methods for International jobs
To apply to international jobs you send e-mail to their given email address in a job advertisement on our portal. In some cases there is no way to get hired directly and some focal persons of that company come in Pakistan and interview the applicants to take proper skilled persons along with them. So to apply for international jobs you should keep the methods in mind. These international jobs can be in different fields like accounting and finance, advertising and media, management and executive, healthcare and medical, information technology and many other fields. So you should keep in mind the applying methods and then should apply for the jobs so that you can get international jobs through our job portal.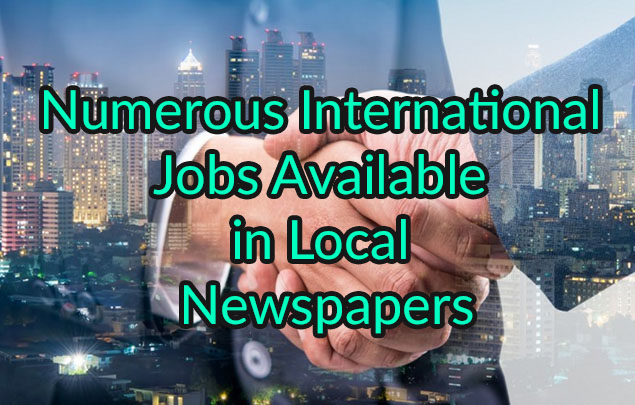 Fewer Vacancies & Many Applicants
When you are talking about international jobs then a number of applications for given jobs are gathered but vacancies are fewer. The reason is the benefits and facilities given to the employees in international jobs so many people doing private jobs prefer foreign work opportunities. People doing Government jobs are less interested as they feel public jobs are more secure as compared to international employment. Many people are willing to go abroad for jobs thus competition among applicants is very high therefore companies prefer experienced persons as compared to unexperienced persons.
Related Article
---