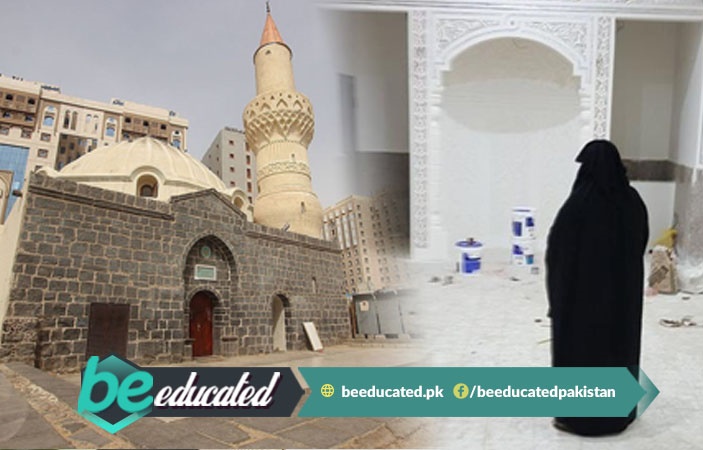 In Saudi Arab, a widow saved money from her late husband's pension to build a mosque. According to Saudi media, the widow was saving money for this great deed for 30 years. Now she has finally gotten the honour of building a mosque with the saved up money on the behalf of her husband.

Son Posts Picture of Her Mother on Social Media That Goes Viral

BeEducated.pk found out that the work of this widow came in to light after her son took a picture of her overseeing the construction work while standing in the premise of the mosque and posted it on social media. He described in the picture description about how her mother saved money from his father's monthly pension for thirty years to build this mosque. He also wrote that his mother has built this mosque on the behalf of her husband.

This twitter post by a young man named Muhammad ul Harbi have gone viral on social media. Also people are supporting and applauding her efforts, which are extremely beneficial to the society.

After the completion of the mosques few videos are also circulating on the social media websites. You can view them below:



Rewards for Building a Mosque

It is a great act to partially or completely build a mosque with your personal money that has various rewards in life and akhirah (the afterlife). At one instance the Last Prophet (S.A.W) said, "Whoever builds a mosque for the sake of Allah, like a sparrow's nest or even smaller, Allah will build for him a house in Paradise."

After knowing this we should all try to spend money in the righteous path to gain favour of Allah. So that on the Day of Judgment we will be guided to our house in Paradise. For more news keep on visiting our website on daily basis.





Related News
---