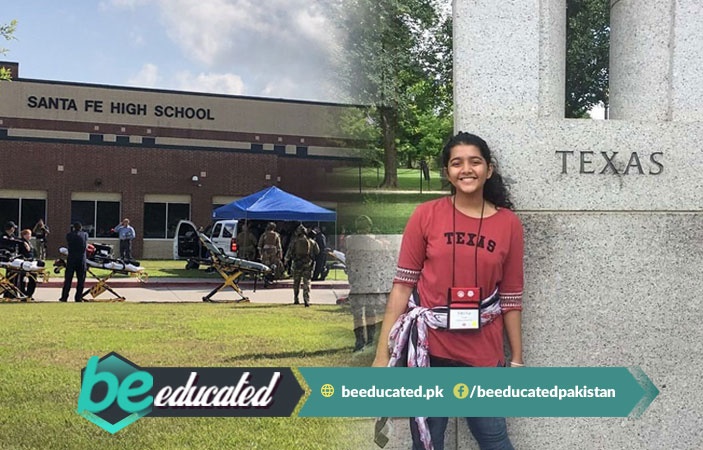 We are saddened to know that a Pakistani girl Sabika Sheikh is among the 10 people killed in Texas School shooting on Friday (18 May 2018). According to various sources, the shooter was identified as a 17 year old boy named Dimitros Pagouritz, who opened fire at the students of Santa Fe High School in Texas (USA).

BeEducated.pk found out that the student had 3 firearms at the time of the arrest. Their Police department revealed that the student had a shotgun, a pistol and an assault-style rifle. They also said that they have arrested another 18 year old, who might have been an accomplice to the shootings.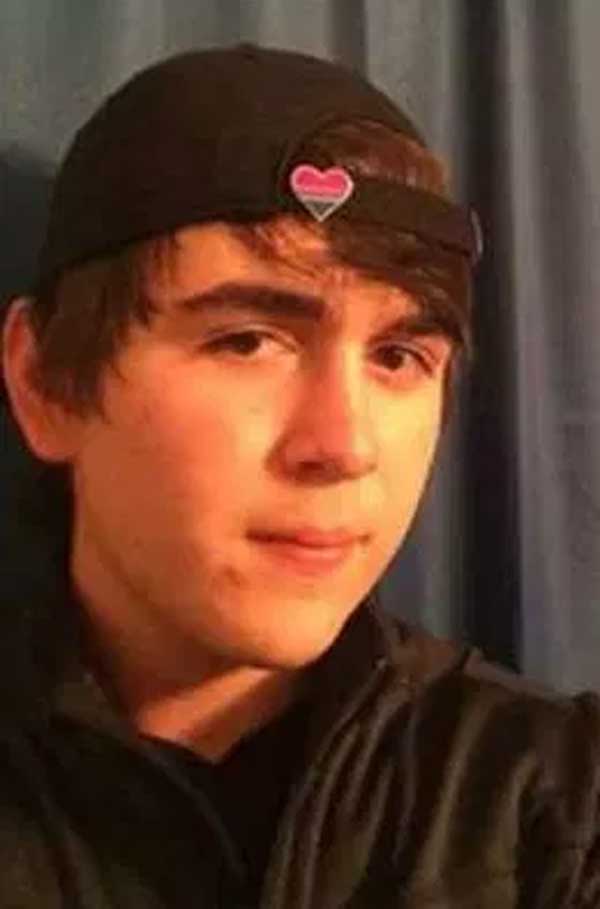 Police even found explosives such as pipe bombs and other homemade bombs while searching the area near the school after the incident that claimed lives of 10 people and left 10 more people injured. These shootings are complete act of terrorism in the land of Americans. Because in this month alone there have been 4 shootings in schools of America including the shooting incident that took place in Santa Fe High School.

The Pakistani Student Was Studying Under the Youth Exchange and Study Programme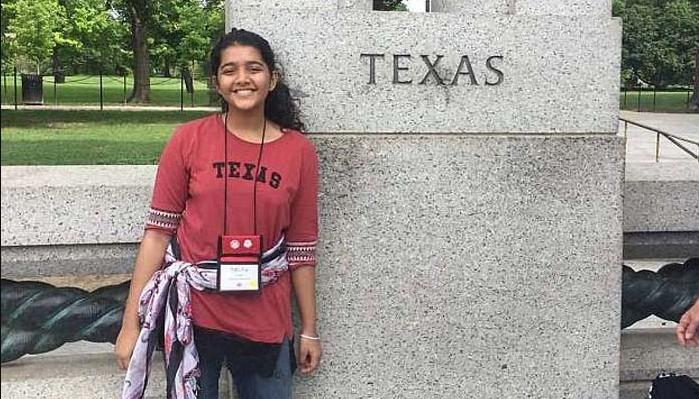 Sabika Aziz Sheikh, the Pakistani student was studying in the USA under the Kennedy-Lugar Youth Exchange and Study programme. She was described as a lively young girl by her relatives and belonged to the coastal city of Karachi.

Manager of the Kennedy-Lugar YES programme Ms. Megan Lysaght sent a letter to other 75 Pakistani students in the programme confirming that Sabika was killed in the shooting. She wrote, "Please know that YES program is devastated by this (great) loss and we will remember Sabika and her family in our prayers."

Megan Lysaght also said that the program will hold a moment of silence for the Pakistani girl, whose death is trending on various social media websites. The Pakistan Embassy in Washington DC has identified Sabika Sheikh as a confirmed victim of the mass shooting in Texas school. As they wrote through their Twitter account that their thoughts and prayer are with her family and friends.

Pakistan Association of Greater Houston revealed through Facebook that Sabika was going back to Pakistan to celebrate Eid-ul-Fitr, the three day holiday that shows the end of the holy month of Ramadan. Their statement was, "May Allah bless her soul and may she rest in peace."

9 Other Students Were Killed and 10 were Injured

According to various American news reports, other than Sabika nine other students were also killed in the mass shooting and ten were left badly injured. On the sad event former USA President Clinton posted on his Twitter, "Every day that we fail to act on gun violence, we are failing our children." He further went on that American should do some soul searching and finally do something about this shameful gun violence acts.

Hopefully, the American government will develop strict regulations against firearm possession. So, no one can get their hands on guns as easily as these recent shooters. For more news keep on visiting our website on daily basis.

Related News
---