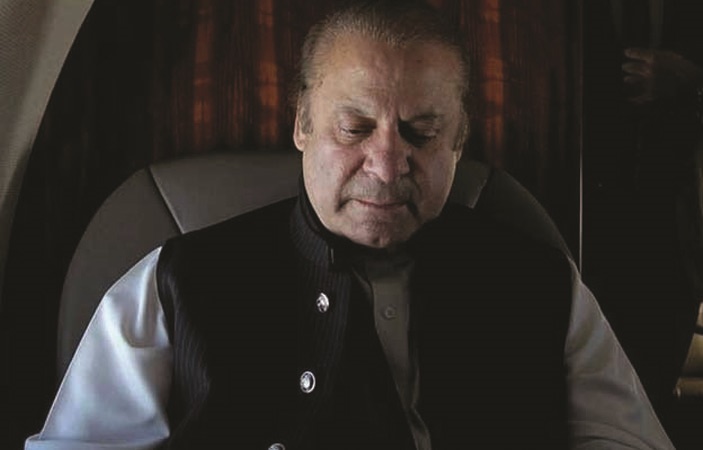 Ex-Prime Minister Nawaz Sharif is facing serious health Issues after spending a few days in Adiala jail, to serve his 10 years imprisonment in Avenfield reference case. According to news reports, the former PM is experiencing various medical problems due to dehydration.
Doctors Recommend Nawaz Sharif Should be Moved to a Hospital
BeEducated.pk found out that on Sunday Night, Dr. Azhar Kayani and Dr. Hamid Ashraf visited Adiala jail to diagnose Nawaz Sharif health issues. The doctors have recommended that the founder of PML-N should be moved to Rawalpindi Institute of Cardiology (RIC) as soon as possible.
Nawaz Sharif's condition took a serious turn yesterday after which a team of doctors from RIC, lead by the Major General (retd) Dr. Azhar Mehmood Kayani visited the prison and made their diagnosis after carrying out a detailed checkup.
According to the team's diagnosis, Nawaz Sharif has an irregular heart beat and high levels of urea in his blood that could lead to kidney failure. However, the basic reason for all these medical issues is said to be low level of water in his body.
Punjab Government to Decide Future Action
Inspector General (IG) Punjab Prisons Mirza Shahid Saleem Baig has asked for the doctor's report and now according to Jail sources caretaker government has been notified about Nawaz Sharif's medical condition. Interim Punjab Law Minister Zia Haider said that jail authorities are still waiting for orders about their next move.
Sources say there are strong chances for Nawaz Sharif being transferred to RIC. However, the jail authorities are saying that they are providing all necessary medical facilities to the former PM.
We want to remind you that Former Prime Minister Nawaz Sharif is serving a 10 year prison sentence in the Avenfield reference case, while his daughter Mariam Nawaz is locked up for seven years in Sihala Rest House. Also, Captain (retd) Safdar, Mariam Nawaz's husband, was sentenced to a 1 year imprisonment. For more
politics news
and updates keep visiting our website on daily basis.
Related News
---