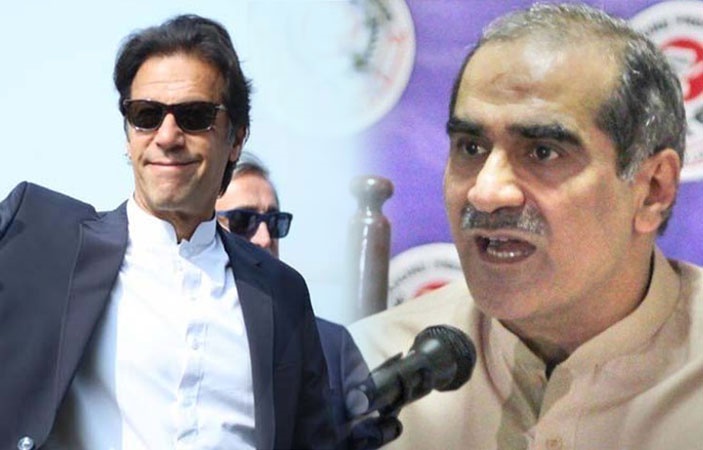 In Lahore, Saad Rafique couldn't beat Imran Khan in NA-131 while the votes were counted two times.

On the victory of Imran Khan in NA-131, PML (N) leader Saad Rafique requested to recount and to tally the rejected votes on the polling station. Returning Officer Akhtar Bhango passed his request, after which counting of 242 belt boxes was rejected. Imran Khan's 50 vote increased while Khawaja Saad Rafique could get only 70 votes from 242 polling stations.

Saad Rafique's vote increased, but he did not get victory. Saad Rafique was defeated by 6,58 votes in recounting. After the results were announced, Saad Rafique approached all the constituencies, but the retiring officer dismissed his request. Saad Rafiq says that the retiring officer rejected our petition request again. We requested for the entire constituency on 26 July.

The leader of PML-N said that last time I won 40,000 votes from this constituency, then Imran Khan had forbidden my life. Imran Khan said in front of everyone that whatever constituency you doubt you can open it, now I am requesting for recounting of votes from the entire constituency, and Imran Khan's lawyers are shouting. Imran Khan should stand on what he says.

Saad Rafique said Imran Khan stole mandate of this constituency and his behavior is hypocritical. He said that the constituency would be opened and started lying before taking oath, a mandate theif is becoming prime minister.

BeEducated.pk wants you to know that on the other hand, Shoaib Siddiqui, representative of the PTI, says that the PML (N) had requested a re-counting of the rejected votes. Khawaja Saad Rafiq requested the re-counting of all the votes when the re-counting of the rejected count was completed, when the Election Commission could accept only one application for the candidate.
Related News
---