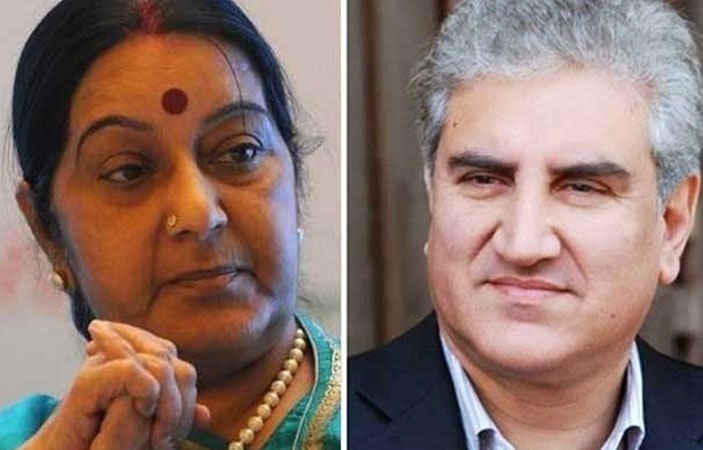 India has canceled a meeting between Pak-India Foreign Minister, which was supposed to happen in New York.
India Denies Meeting with FM Shah Mehmood Qureshi
According to Indian media, their Foreign Ministry spokesperson has canceled a meeting with Pakistan's Foreign Minister Shah Mehmood Qureshi. BeEducated.pk wants you to know that Pakistani Foreign Minister and Sushma Swaraj, the Indian Foreign Minister, was supposed to meet on 27th September in New York.

However, India has denied the meeting with the Pakistani delegation as per their guidelines in a General Assembly meeting.

Also Read: Narendra Modi Calls Imran Khan


According to Indian media, their foreign ministry cancelled the meeting due to the recent situation in occupied Kashmir.

Recently Prime Minister Imran Khan, responding to the letter of Indian PM Narendra Modi, emphasized the need for talks between the two countries, on which India accepted to set up a meeting between India's and Pakistan's Foreign Minister on 27 September in New York.
Another Chance at Peace Lost
Pakistani Foreign Ministry Spokesperson has said that India has lost another chance to make peace in the region after cancelling the meeting between both foreign ministers. Spokesperson Dr. M. Faisal said that we are disappointed on cancellation of the official meeting and cannot understand the reason for rejecting the offer to meet within 24 hours of its acceptance.

He further said that the killing of the BSF soldier happened two days before the meeting was announced, while Pakistan Rangers informed BSF about their noninvolvement in the matter. The Rangers also helped in finding the dead body of the soldier, which was reported in Indian media.

More News: Shahbaz Sharif Rejects Government's Increase in Gas Prices

The spokesperson explained that Indian leadership was aware of these facts and still continued their propaganda against Pakistan. However, Pakistan once again dismisses Indian allegations and is ready to jointly investigate the matter.

Dr. Muhammad Faisal added that the Indian Foreign Ministry's statement against PM Imran Khan is saddening. Also, India's statement is complete hypocrisy and against diplomatic morals. Still Pakistan will keep on promoting peace among all its neighbours, including India. Lastly, for more political news keep visiting our website as much as possible.
Related News
---