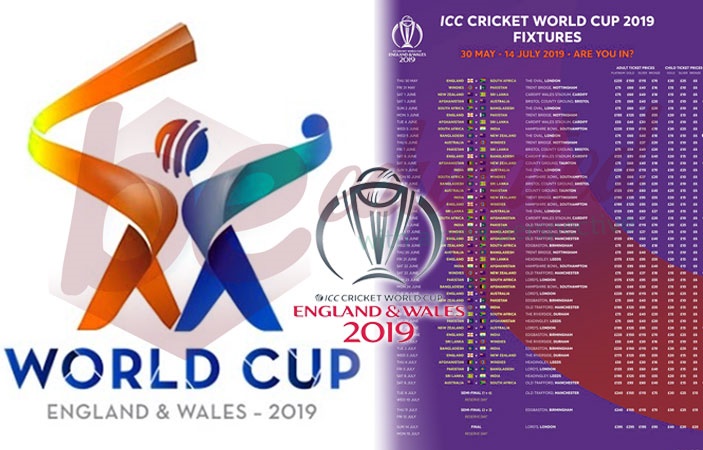 The International Cricket Council (ICC) on Thursday confirmed the schedule of the 2019 World Cup, which will be staged in England and Wales from 30 May to 14 July. According to reports, the tournament returns to the same format used in World Cup 1992 where all 10 teams played against each other and top four of them progressing to the knockouts. Eleven Venues will be used in 46 days. Each team will play the other teams once, in a single format with top four sides after 45 progressive matches to the semifinals.

SCHEDULE AND DATES

BeEducated.pk found out that the schedules were launched yesterday. England will face South Africa in the first match of the 2019 Cricket World Cup as the International Cricket Council (ICC) announced the official schedule. The competition will be held in England and Wales between May 30 and July 14. Reigning Champions Trophy winners Pakistan will start their World Cup campaign against West Indies on May 31, 2019 at Trent Bridge, Nottingham. On July 16 next year Pakistan and India, two years after clashing in the Champions Trophy final at The Oval, will meet in the mega clash of the tournament at Old Trafford, Manchester.





PAKISTANS TEAM REACTIONS ON SCHEDULE

Looking ahead to next year's World Cup, Pakistan captain Sarfraz Ahmed said: "The World Cup is important for all teams. Our first match is against the West Indies, the first match is always important, so all our preparations are geared towards that match and the tournament. We are trying to work on our weaknesses during this time." He further added, "The World Cup is the one event in which the world is watching and following every move of the cricket players. The importance of players is realized during this crunch time. Players become heroes and super stars for our nation. Pakistan always go into tournaments as underdogs but don't think it will be the same this time because people must remember that we have won the Champions Trophy," he added.

So, all cricket fans fasten your seat belts because this time the Worldcup is going to be a great event packed with cricket action. At times you will be thrilled and there will definitely be suspense in some moments. For now, all teams are getting ready for this event. Keep visiting our platform to know more about the latest trending news in Pakistan.

Related News
---