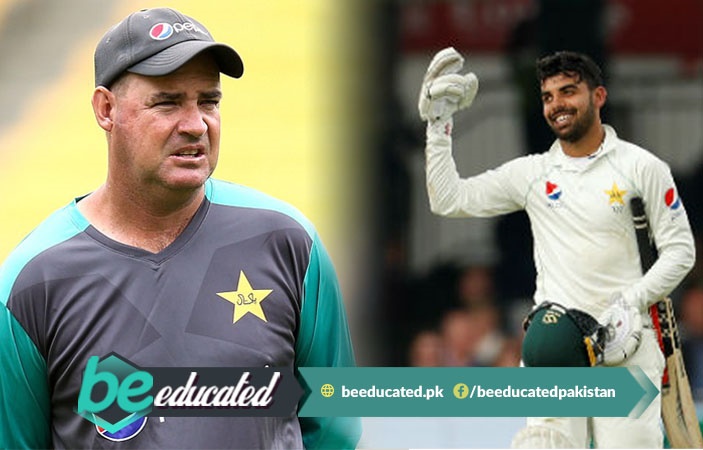 Pakistan Cricket Team's Head Coach Mickey Arthur lost a bet from Shadab Khan and had to take the whole team out for dinner.

According to the sources, Head Coach Mickey Arthur told Shadab Khan before the series against England that he should improve his batting style. In response, All-Rounder Shadab Khan said that do not worry, there are three test matches and I will score half centuries in all of them.

Shadab Khan Delivered on his Promise

BeEducated.pk found out that then something similar happened to the Green shirts in the single test match against Ireland. Where In the first innings Shadab scored 55 runs, as he pointed out to Mickey from the ground signaling that he has made the first half century.

In the first test match against England in Lords, Shadab Khan Scored 52 runs and pointed towards the Head Coach, showed two fingers to let him know that this was his second half century for the bet.

Shadab made the third half century in the second test match of the series played in Leeds, where he scored 56 runs. So once again he signaled the team coach with his fingers about the last century of his bet and then immediately pointed towards the food which meant the coach you have to take us out for dinner.

Young Cricketer Wins the Bet and Improves his Batting

Mickey Arthur told the media, "After losing the bet I had to take out the whole cricket team for dinner but the young batsman showed great commitment and he achieved what he promised."

Head coach further added that the atmosphere of the current Pakistani team's dressing room is so good that I am envious of them where every player is helping out the other. To get more news keep visiting our website daily.
Related News
---