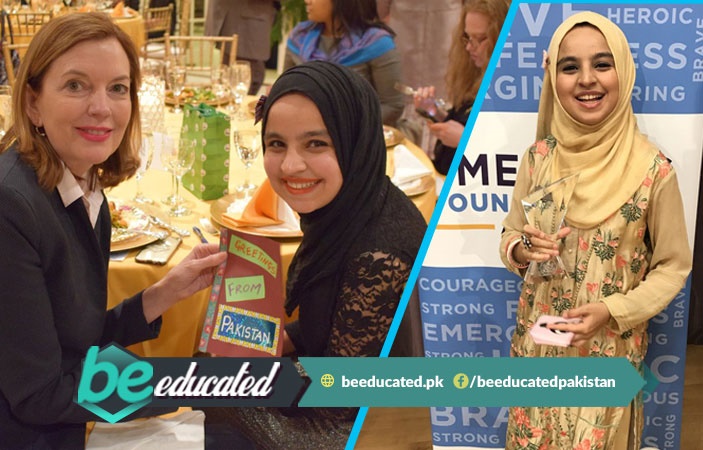 Dania Hassan (18) is Pakistan's youngest girl to receive the Emerging Young Leaders Award at a ceremony held in Washington. The US State Department awarded 10 capable young leaders from all over the world, including Dania, for playing positive roles to support peace in the world and their work on providing opportunities for economic growth.

Dania Hassan Honoured For Her Work Relating Education in Pakistan

The young student attended a summer exchange programme, organized by US Pakistan Women Council, at John Hopkin's University. After which she formed an organization with the name 'Fun to Learn'. Dania's organization conducts extra-curricular activities in underprivileged schools of Pakistan with the help of volunteer teams. BeEducated.pk has found out that Dania was added into the '30 Under 30' series as the youngest high achiever of the Pakistan-US Alumni Network.




Pakistan Ambassador to the US Mr. Aizaz Chaudhary appreciated the steps taken by the Women Council to support Women Entrepreneurship and Empowerment. He congratulated Dania Hassan on her achievements. He also said that Pakistani youth especially women are passionate about their studies and work, which is why they are becoming successful in various fields.

Pre-Award Event at Council's Founding Member

The US-Pakistan Women Council held a pre-award event at the home of the council's founding member to honour Dania's achievements. Senior members of the State Department, Board members of US Pakistan Business Council and other important community members and students attended the event before the awarding ceremony.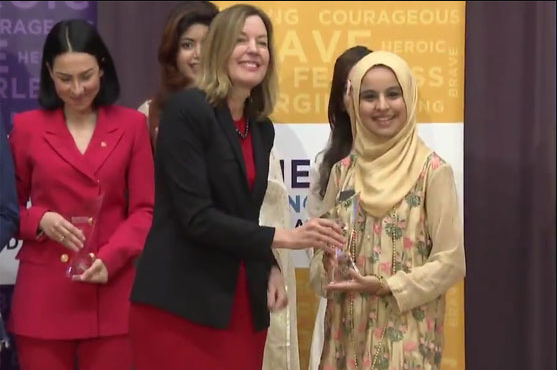 In the future Dania and her team members will focus on school safety, environment friendliness, hygiene and health concerns, and Emergency Protocols and Self-Defense for schools in Pakistan. Hopefully, other students in our country will also form organizations to provide job opportunities or help our education sector to nurture the young students.

Related News
---