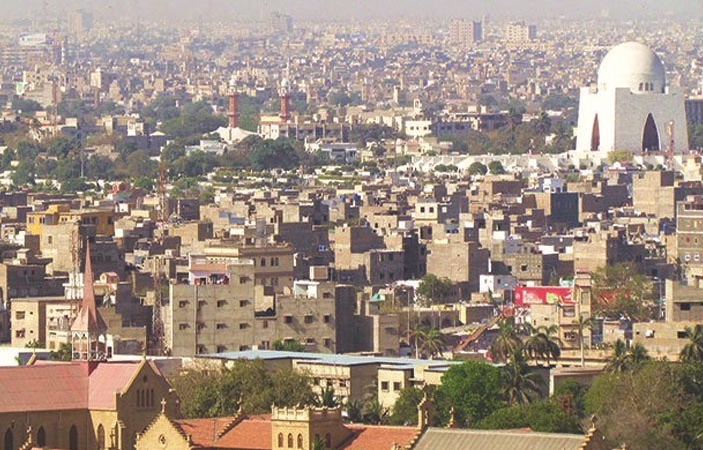 Pakistan's commercial and business hub, Karachi has once again been included in the list of least liveable cities of the world. According to a survey done by The Economist magazine's Intelligence Unit (EIU), Karachi has become the 4th least liveable city in the world.
Karachi Ranked Low Despite its Better Security Conditions
BeEducated.pk wants you to know that annual EIU survey has named Vienna, a city in Austria, the best city to live in these days. While Syria's Damascus city has been deemed the least liveable city around the globe.

It is surprising to find Karachi one again in one of the worst cities for living, despite its better security and economic stability. However, the water shortages in the city of lights have made it difficult for the citizens to spend a proper life.

This survey was carried out in 140 cities of the world, and cities were ranked according to political and social stability, Security, Infrastructure, Transport, Education, Medical and other facilities along with citizens' opinions.
World's Top Ten Most Liveable Cities
The list of top ten most liveable cities 2018 include:
1. Vienna (Austria)
2. Melbourne (Australia)
3. Osaka (Japan)
4. Calgary (Canada)
5. Sydney (Australia)
6. Vancouver (Canada)
7. Toronto (Canada)
8. Tokyo (Japan)
9. Copenhagen (Denmark)
10. Adelaide (Australia)

Also Read: "Pakistan Added to FATF Gray List"
Least Liveable Cities in the World 2018
Worldwide rankings of least liveable cities out of the 140 cities are as follows:
131. Dakar (Senegal)
132. Algiers (Algeria)
133. Douala (Cameroon)
134. Tripoli (Libya)
135. Harare (Zimbabwe)
136. Port Moresby (Papua New Guinea)
137. Karachi (Pakistan)
138. Lagos (Nigeria)
139. Dhaka (Bangladesh)
140. Damascus (Syria)

Terrorism and civil war have been the main reasons for determining the worst cities to live in the current time. Also, bottom eleven cities dropped below the 50% rating as most aspects of living are extremely restricted there.

Read News: "India Becomes the Most Dangerous Country for Women"

EIU revealed that only few cities have seen decline in its stability in the past six months, which are United Arab Emirates cities of Abu Dhabi (71st) and Dubai (69th), Poland's Warsaw (65th) and Sri Lankan city Colombo (130th). For more international news keep visiting our platform on daily basis.
Related News
---