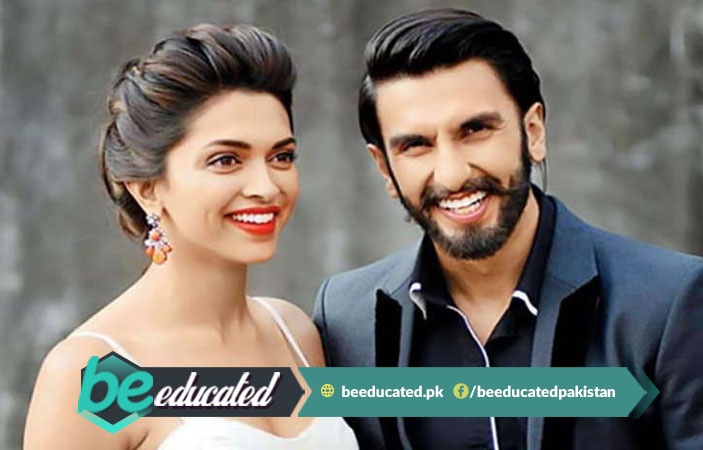 Bollywood's famous couple of Deepika Padukone and Ranveer Singh have announced their wedding date to the world. According to news reports, the couple was planning to announce the date of their wedding for a while now and at last it has been revealed to everyone.

The Wedding is Set for November this Year

According to Indian Media reports, Ranveer and Deepika are planning to get married on 10 November this year for which the preparations have started already. Sources have said that the wedding location can be Bangalore or they will hold their marriage ceremony in Italy like Anushka and Virat. While their reception will be held within India.

The hit Bollywood couple want to have a 'Perfect Wedding' that is the reason why the date of the nuptial ceremony has been revealed after beginning its preparations. As soon the star-couple revealed the wedding date, their fans started congratulating and bidding well wishes to them through social media.

A fan with twitter handle deepikapadukoneig tweeted that it's finally happening and after years of will they or won't they, people have finally come to know that Deepika and Ranveer will tie the knot this year on November 10th. Rumours of their marriage have been going strong since last week and now our sources have confirmed the news.

Recently, Ranbir Kapoor have also announced his plans to get married soon that have sparked a new sense of excitement in Bollywood fans all over the world.

Wedding Preparations are on Full Swing

According to the tweet, the delay in the wedding happened because was thinking of organizing the even in Udaipur palace but that could not happen. While the Roka was done long ago, the wedding date was finally set as November 10 after taking both Star's calendars into account and their parents' agreement.

We come to know that ladies have started the preparations. Also Ranveer is extremely excited about the new chapter in his life and is apparently on cloud 9, as he feels good about both his personal and professional life.

It is clear that no one can wait to get more details about this soon to be held band, baaja and baaraat. For which you can keep visiting BeEducated.pk every day.

Related News
---