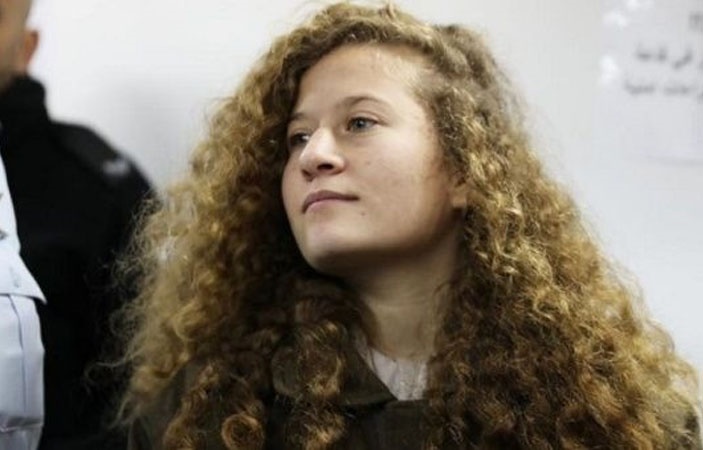 In Jerusalem, Palestinian young girl Ahed Tamimi has been released from prison after eight months.

According to the International News Agency, the victim who had been slapped Israeli soldiers on the face was released last night after taking oath of 8 months imprisonment in jail. Eight months of severe pain and such confidence cannot be found in any of the delicate and low-quality girl.

The Palestinian prisoner's spokesman told the media, that today Ahed tamimi and her mother Narmeen was released from prison. Both the prisoners have been sent to the western edge of their residential area. On the other hand, Ahed Tammi has announced a press conference after being released from the jail. Ahed Tamimi's whole family work as a social worker.

BeEducated.pk wants you to know that after the video scene invading and pushing two Israeli soldiers, a young girl, aged 17, who was a rebel, got arrested by the Israeli army on December 2017, from her mother's house and her mother was also captured.The mother and daughter were greeted with cheers as they entered on Sunday.

Ahed Tamimi says "The resistance continues until the occupation is removed," Ahed said. "All the female prisoners are steadfast. I salute everyone who supported me and my case."

Bassem, her father said other prisoners had helped his daughter to complete her high school exams in jail, and she had topped in her exams and she received scholarship offers from the abroad universities.

Related News
---