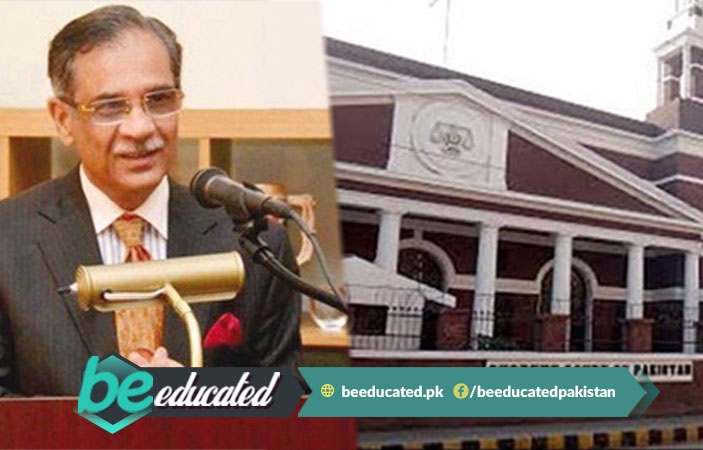 On Thursday, Chief Justice of Pakistan remarked, "private school mafia has destroyed public schools" at the hearing of extra fees case in the Supreme Court's Lahore Branch Registry. According to news reports, CJP rejected the appeals of private school owners on issuing a stay order on the decision to cancel all additional fees charged by private schools in Pakistan.

Islamabad High Court Ordered Private Schools to Stop Collecting Summer Vacation Fees

BeEducated.pk want you to know that Islamabad High Court recently ordered private schools to not collect extra fees during summer vacations. On the other hand, the Peshawar High Court has said that schools cannot collect more than 50% tuition fee during holidays that last over 30 days and declared increase in annual fee as illegal.

On May 31, at the hearing of extra fees case Chief Justice Saqib Nisar remarked, "This is a serious issue and the court is considering a suo moto notice." During the trials, he observed that many people have opened private schools "where they exploit parents" and force them to pay "more fees than their salaries."

At one point CJP Saqib Nisar said, "The private school mafia seems to have destroyed government schools by working together." Adding further that the court know how schools franchises are formed.

Punjab Government Fails to Stop Schools from Remaining Open During Summer Holidays

Even after the declaration of early summer vacation in all schools and colleges of Punjab, there are some private schools that are still open during the summer holidays. News reports are discussing how Lahore Grammar School and its branches have remained open after the announcement of early vacations. Students are said to be taking their annual exams in the hot weather while fasting.

The whole point of the early summer vacations was to prevent students from going out during peak hours of the sun, but the young students are forced to take their exams because if they don't they can waster their whole academic year. Hopefully, summer vacations will be announced in all schools of Pakistan. So, students can observe fasting without going to their schools in this extremely hot weather.

Related News
---