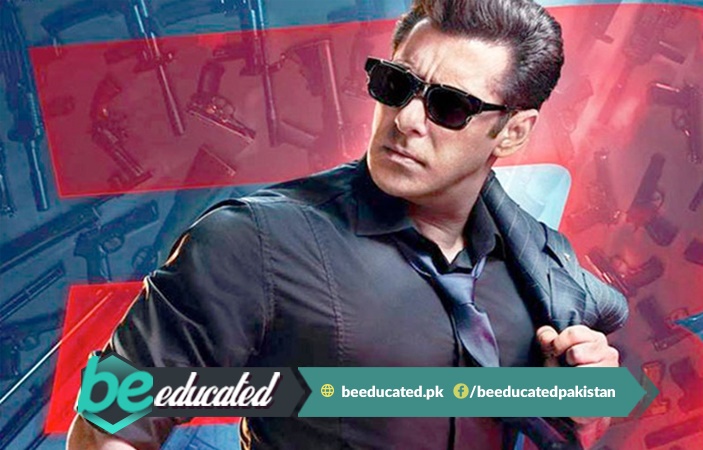 In Mumbai Bollywood's Sultan Salman Khan 'Race 3' couldn't impress his fans due to its weak plot. Salman fans started a boycott campaign against the film 'Dabbang 3'.

Salman Khan who is the emperor of Bollywood, He is also called the 'SULTAN' of Box Office. His Fans are made about him, If he shows a glimpse in any other movie the Film make records at Box Office. That is the reason fans are more likely to expect more from his Upcoming Films. However, Film "Race 3" made huge success at Box Office, But fans did not come up with the expectations and now that's the reason they have started a boycott campaign on Social Media against the new film 'Dabbang 3'.

According to Indian Media Reports, Bollywood's Sultan Salman Khan's action film Race 3 has done business of 160 Crores. But the fans criticized on social media about movie story, cast and graphics. Salman Khan's tag has become the most popular trending on the social media against the new movie "Dabbang 3" as 'We Do not Want Dabbang 3'.

Fans Tweet About The Ban

'We Don't Want Dabbang 3' Hashtag have made a great Trouble for Salman Khan. This boycott campaign has taken hold of social media. A fan tweeted with the hashtag "Top directors like SLB, Anand L Rai are dying to work with you. Singers like Sonu Nigam wants to sing for you. But you choose to work with Remo, Arbaaz, Sohail and torture us with Iulia- Vishal Mishra songs? Like really WE DONT WANT DABANGG 3"
A Fan said, Daisy Shah, Saqib Saleem has been rejected by the audience if Salman Khan gives them 100 chances, the audience will not accept them, so Salman should focus on his own career by such sympathies Salman is destroying his career.

A Guy tweeted "(Brother) don't cast these C grade berozgar's remo, daisy & saqib saleem any of (your) project!!! They (are) just using (you). Neither they (are) talented nor hardworking. (Find someone talented as) WE DON'T WANT DABANGG 3"

BeEducated.pk wants you to know that Action and Thriller movie "Race 3" was released on June 15, which has been successful in doing more than 160 crores of action-making films in Remo De Souza's directorial film.
Related News
---