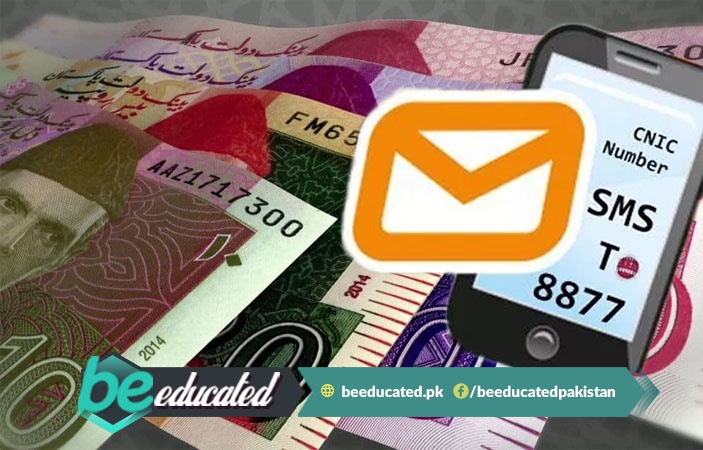 This Eid ul Fitr, State Bank of Pakistan is reintroducing the service to provide new currency notes to the public through the SBP Banking Services Corporation via SMS.

Send Your CNIC and Branch Code in an SMS to 8877

BeEducated.pk found out that new Currency Notes can be withdrawn from various designated branches of commercial banks. New Currency Notes will be given to the branches that are known as 'E Branches'.

Other than that the SBP New currency notes can also be obtained from 16 field offices. However the E-Branch is different from other bank branches and its swift code is also different. You have to send an SMS on 8877 for issuing fresh currency notes.

A person who wants to get the new currency notes would send message to 8877 along with his CNIC number and branch code of the bank. In response, the system will send the transaction number and branch address on his/her number. After which the person will receive a detailed SMS containing the redemption code, E-Branch address and the code validity period.



SMS Charges and Other Information

The SMS charges are Rs. 1.50 per request. The customer may then approach the concerned e-branch along with his or her original CNIC, a photocopy of the CNIC and transaction code received from 8877 to obtain fresh currency notes.

New notes are being issued from June 1, 2018 through the mobile SMS service to the general public. This SMS Service will be available till 14 June 2018.

The Fresh Currency Note Service will be provided to 132 Cities of country and within 1535 E-Branches. A person can get 10 packs of 10 rupee notes according to the availability of notes in the branch. Also he/she can get 1 packet of 50 rupee and 100 rupee notes. For more interesting news keep on visiting our website regularly.


Related News
---