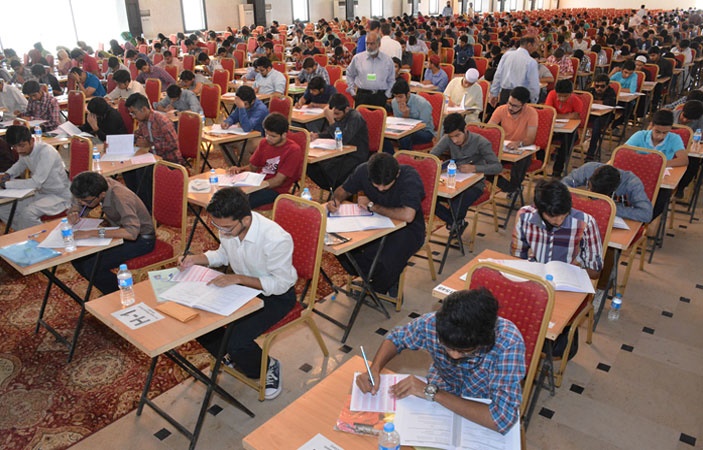 LAHORE: It is estimated that about more than 65,000 aspirants in which 41,000 female and 24,000 male candidates will appear in medical and dental colleges' admission test (MDCAT) in Punjab, on Sunday.

This test is going to be conducted by University of Health Sciences (UHS). Hence the Government of Punjab has finalized the arrangements regarding the test and have arranged senior bureaucrats as monitoring officers whereas the professors of medical will conduct the test. In this test session the divisional commissioners and deputy commissioners of the respective districts will act as a chief person to look after the test arrangements.

Around 5,500 invigilators and 1,000 superintendents and deputy superintendents are deputed for the test. The test is going to be held in 28 centers that are developed in 13 cities of Punjab including Lahore, Sahiwal, Faisalabad, Multan, Rahim Yar Khan, Sargodha, Rawalpindi, Gujrat, Gujranwala, DG Khan, Sialkot, Bahawalpur and Hassan Abdal.

There are eight centers that are established in Lahore at the Examination Hall of Board of Intermediate and Secondary Education Lawrence Road, Examination Halls of Punjab University, Wahdat Road, Lahore college for women University, Jail Road; Govt. Comprehensive Girls High School, Wahdat Road; University of Education, Township; Government Postgraduate College, Samanabad; Divisional public school, Model town; Government College of Science, Wahdat Road are the centers within Lahore where around 19,000 aspirants will sit in admission test of Medical.

The time period for the conduction of test shall be two-and-a-half hour.

After the test will be conducted the candidates will be provided a separate test that would be comprising of the questions related to the aptitude and feedback. For this test extra 30 minutes will be provided to the candidates which shall not have any weightage in the admission test scores.

UHS Vice chancellor has given the briefing on the arrangements of test for conducting the test in the flawless and smooth environment.

The administration of district had finalized the arrangements under the supervision of commissioner and deputy commissioner over the logistics and security plans at the respective centers.



In such arrangements sitting areas for parents are sited and parking arrangements near the test centers are also ensured.

Moreover, emergency healthcare services including fully equipped ambulances is ensured and district headquarters hospital and teaching hospitals would be on high alert to meet and to ensure any emergency.

Furthermore the arrangements regarding the power supply or electric supply during the hours of test at all the centers are ensured without the hinges of interruption.
Related News
---