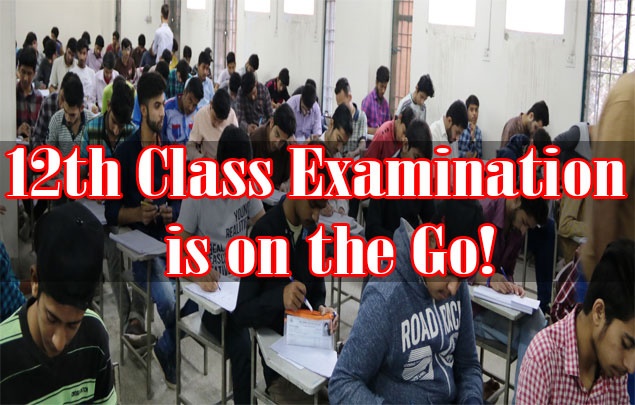 As the we all know the 12th class Examination has been started. Students are working hard day and night. 12TH Class Exams started yesterday with the Psychology of FA Part 2 and today with Chemistry of FSC Part 2.
In the Holy Month of Ramadan Students are giving their best in 2 year annual Examination, and May they achieve higher marks attain positions. Must of the students of 12th class are a bit confused or in stress during the days of Examination. They get tensed that from where they are going to prepare themselves for the 12th class annual exams. Now they don't have to worry because we BeEducated.pk are here to furnish the students of all the grades with the notes Past Papers and Much more that will help them in preparing their 12th class Examination.
As per Board Schedule tomorrow will be the Banking and Computer science Exams of I.COM Part 2 . We have uploaded a vast variety of 12th class Past Papers. Students of 2nd year can look up for the Past papers of their desired subject. As per subject students of I.COM Part2 are going can look up for the 12th class Banking Past papers. In our Past papers sections were we have uploaded all the Past papers of Computer Sciences of all the Board classes in order to help students to attain Good Marks.
Students of 12th class will be helped with all the 12th class Past papers. To achieve good marks in 12th class exams they only key is Past Papers study and Practice 12th class PastPapers as much as you can do. So you can study in finest universities and your professional life will go with less hurdels. So Visit our I.COM PastPapers Page and Practice Hard.
We wish a very Good Luck to Students of all the 2nd year for their Exams. And may they achieve Good Marks in Examination.
Related News
---