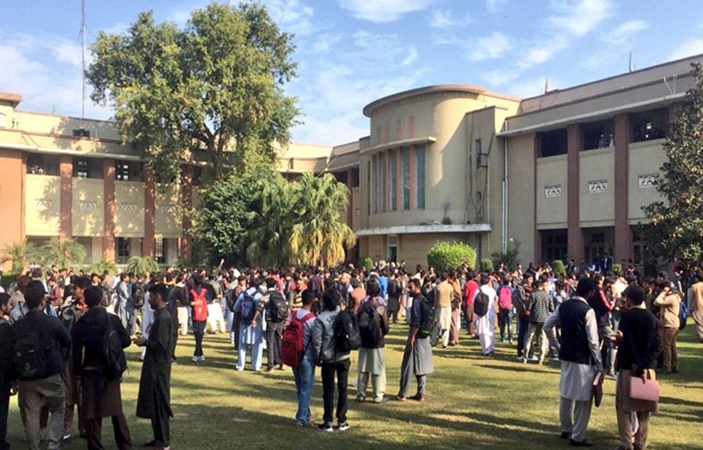 Students are flare up on a protest in different campuses of UET across the country. Due to 100 % increment in the semester fees.

At the start of new session this year, the institute announced a 20% rise in the tuition fee for undergraduates programs and 100 % increase at other amenities at Lahore, Kala Shah Kaku, Rachna and Narowal campuses.

An immediate increase of up to Rs 30,000 per semester triggered the students for the protest against the authorities. The University administration has rusticated six students for a semester and canceled the hostel allotment for all four of them, instead of settling the matter with student's federation. In result of this action hundreds of students came out for protest against the administration.

The following videos shows that a large number of students are marching towards the admin block shouting that they want justice.
The university management blames HEC for not funding them that's why they were forced to take such action. On the other hand HEC, blame the Federal Government for not releasing the funds that were allocated for university.
Related News
---