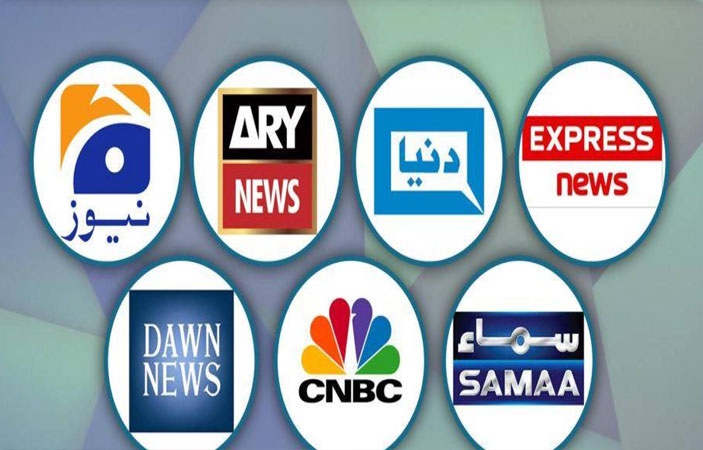 We all know about media's role either it's belong to Pakistan or to any other country. No matter what, media is a 'watchdog'. They show us one side of the story.

Every time when I concern about the news, I assume how they play with people's mind through their own created agendas with strategy.
Since 2002, PEMRA Pakistan Electronic Media Regulatory Authority has issued the referendum or the article in which it was commenced that Pakistan's media has the freedom of speech. Since then different talk shows and news channels provoked their own well maintained strategy.

Now what this freedom is playing a role is somehow shambolic for Pakistan in a way as it's suppressing its role in the world as a terrorist country while always showing negative side and aspects of Pakistan.

I am just against their so called strategy, when I see India's media. India is our neighbor and we know that how much they are sarcastic among Pakistan and its people and even how the much Kashmiris are suffering through their hell behavior. On the other hand their media shows that India is a peaceful country and they are putting the concept of India as a 'shining India' beside too much slum lives and lack of bread and toilets.

As a Pakistani we them because our ancestors have through the hell and rampage.

Coming back to our media's freedom, you know they are playing with our mind just for their channel's ratings. See, everyone is well knowledge with the country's issues but these all well knowledge people assume such issues with different school of thoughts that are severally base on the channel they follow or watch the most to know the fresh issue or news regarding the story of country.

In actual politics synonym is 'dirty' in which almost we all are smutted in it, this all has happened with successful created strategy. Because our media set the goals of thoughts of thinking for us. They create opinions through their masterminds and they make us watch the stuff they want. So overall they are playing with us on the bases of freedom of speech.

Above mentioned statements are made to make you fall on your thoughts to think from your mind.
In actual media always hypnotizing us to make us hungry for another updates. Here they use their freedom of speech when they on air any use, we definitely click the spectrum of news as negative or a positive source of information through their slug lines and background music. So see how they make things according to their way. Media despite of freedom earn money by showcasing the person in news.

Our media is not only playing its role in Pakistan but their photo or the image they are creating regarding any news is presenting Pakistan in world.
For the image of country is the duty of our government to take role for not spreading the negative and false news on-air. It's our government's role to take notice against such news and they made some laws for media by giving them freedom to restricted level under the banner of censorship and promotion.

Psychologically, what we see do effect on our health, so in this aspect the media not only news but dramas and some meant censor scenes, and morning shows culture are required to stop instead of promoting risqué.
Related Article
---