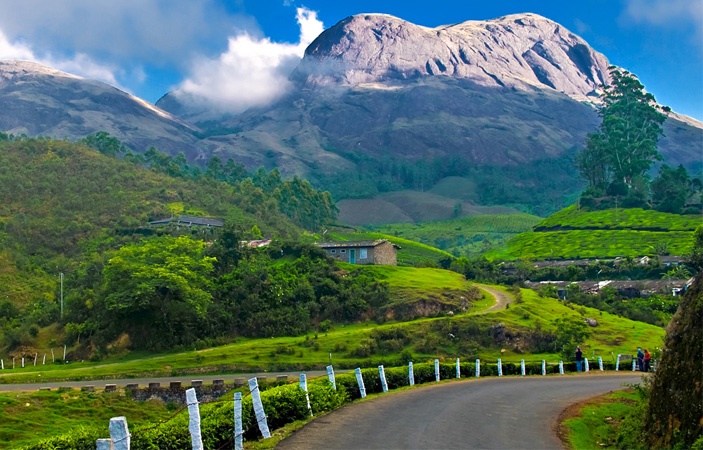 Pakistan is famous for their great hill stations. When it comes to the "hill station", it is normally described as those places, which is normally located at higher elevations. Hill Stations in Pakistan. People from all parts of world come to Pakistan just because of the cultural heritage, spacious food, music and above all, to visit the Hill Stations in Pakistan. The Stations has covered the most splendid mountain range and highest mountain peaks.

When it comes to the Pakistan Tourists, it have many places to go for example, Mohenjodaro, Harrapa, Taxila and Himalayan mountain. Apart from these attractions, the northern area also offer many historical places to visit. In this article ill describe the three well known hill stations in Pakistan, known as Ayubia, Murree and Bhurban.

AYUBIA;

Ayubia, actually be made up of of four popular resorts namely Khanspur, Ghora Daka, Changla Gali and Khairagali.

Ayubia along with these four places are scattered over 16 miles. This place covered up some modern amenities together with hotels, restaurants and these types of other facilities. Ayubia provides the enticing experience to the visitors. When it comes to the Wild life of Ayubia, it take account of bear, monkeys and tigers. Huge number of trees permits you to experience the beautiful diversity of birds.

MURREE;

Murree, known as the Crowned head of Pakistan's and the popular hill stations. It is bigger than the above mentioned hill station in terms of land, but it offers much better amenities to its visitors. For some people, Murree is not now the best hill station anymore, because it has developed into a fledge town, which is adjoin with the different cities for example, Islamabad.
During snow season, people arrive from all over the country to enjoy the snow fall. One can enjoy the scenic beauty of Kashmir and Islamabad/Rawalpindi from Kashmir point. Kuldana, Burban, Upper & Lower Topaz are some of the places where you can go when visiting Murree.

BHURBAN;

BHURBAN, known as the small hill station in Punjab, bit it is located about 13 kilometers from Murree city. The place is full packed up with the greenery and offers the exuberant range of colorful flowers and sporadic species of animals. Every single person from business professionals to showbiz stars, politicians and students mostly visit this place mainly because of the PC Bhurban hotel to play golf and to spend some quality time with his family.
Related Article
---