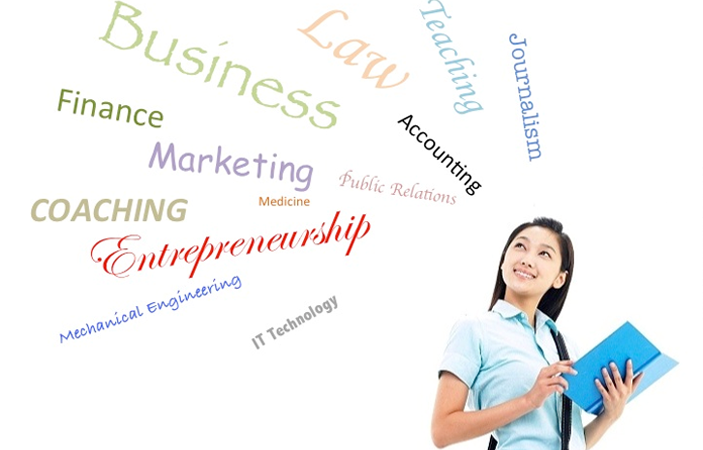 "Education is life's MOST POWERFUL WEAPON and treasure, which belongs to our future." If you want to earn a degree, then you should finish our studies first. Furthermore, as a student, you should obtain good grades in order to shape the future in a better way. Are you choosing the right Career Path after The Matriculation Exam? Then read this article to find out how to choose the Career Path after The Matriculation Exam.
12th Class Result 2017

Concentrate on Factors;

Keep one thing in your mind that there are a number of factors that play an important role in choosing the right Career Path. First of all, you should determine your expectations from the program. Next, to which extend you can afford to pay the fees of this program? For example, Can you afford the fees of becoming the doctor? Next, you should review the edibility criteria of the college, which you are considering for the admission.

Have a conversation with professional;

Are you already interested in a certain career? Then you should talk to the professionals of that profession. This process will help you to validate that you are interested in pursuing that specific profession? Discussing with the education consultant is also a good idea. For example, if you are interested in ICS or ICOM, then asking the right questions to the professionals help you to identify that how it will help you in building your banking and IT career. Apart from the professionals, friends and parents can help you in choosing the right career line.
11th Class Result 2017

Identify your goals;

Define what you want to accomplish from your intermediate degree? For example, you are getting the degree to get the job, or you want to peruse the career as a successful professional?

Take a Personality Quiz;

I'll recommend you to go for this test to determine that which career line, for example, engineering and banking works best for you according to your personality and interests.

Quality Education and Educational factors;

There are many educational institutions who are providing the opportunity to the student to get the Intermediate Degree. However, not all learning institutions offer the quality education and understand the education requirements. College research is one of the most important factors to consider while choosing a Suitable intermediate Degree Program. While choosing the right program Educational factors plays an important role. For example, how equipped the library and laboratory are? Are your preferring Institute is offering the internet opportunity? It is advisable to take the admission in the HEC recognized university to pursue your career in a better way.

The Bottom line is that you should do the proper homework before choosing the right intermediate course. Also, keep in mind, always choose those subjects which are understandable for you and in which you are Interested. With these tips you can easily choose the right career, right study program and eventually, you get admission in right college. Hopefully, these tips will be greatly helpful for you.
Related Article
---