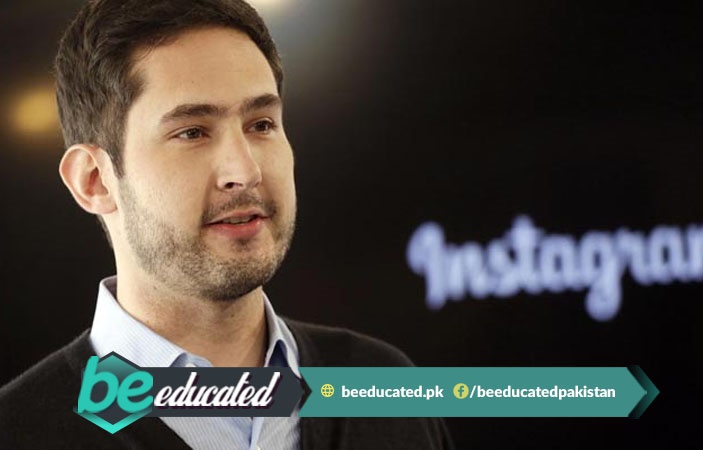 Kevin Systrom and his friend Mike Krieger launched Instagram in 2010. Since its beginning it's still spreading among the people of the world. In the first two months, 10 million users had installed Instagram on their phones, and by September 2017 their numbers reached 80 million.

BeEducated.pk want you to know that Facebook purchased this social media platform for $ 1 billion in April, 2012. Today, it is considered to be the world's most interesting social application because it has cool features that are not available on any other platform.

Instagram Application and Its Features

It's a mobile, desktop and internet based app that provides photos and video services. On this application you can upload photos and videos, put hash tags, stories and graphic stickers. Not just that, it can also make interesting changes in your photos by putting fire-proof graphic filters and other multifunctional graphical filters.

The Explorer tab helps users find the most famous photos and videos on the platform. Using hash tags on the photo sharing platform you can connect photos and videos. Also you can upload other content, and follow a particular person or client with the help of hash tags.

Formation of the Social Media App

The popular social media platform, popular among children and especially teenagers, is more commonly used in a specific age group. Instagram is the innovation of Kevin Systrom, a graduate of University of Stanford who did not study software engineering. Kevin was a general and average-minded student, but was keen to do photography from childhood, as he went to other countries to try to study it.

Then Kevin joined 'Next Stop', which was bought by Facebook in 2010. There he kept on doing some light coding and programming. After getting his work done he continued to learn more programming in the office in the evenings. But he never thought of making a career out of it. He continued to enjoy his time there while doing his job.

On daily basis, he tried to create a new game by combining various components of popular games like 'Mafia Wars' and 'Four Square'. Therefore, while learning programming, he came upon his idea for Instagram. He thought why not create an app that should be used to only send or share pictures with one another.

So, he continued developing the application for a while and then launched it in 2010. Looking at the great popularity of Instagram, Facebook bought it for a billion dollars in 2012. Instagram was targeted for teenager therefore no one thought that it would get so hit among them. From that time onwards it did not take much time for Kevin's app to get really famous and this is how he become a successful billionaire, while carelessly having fun at his job.

Actually one day a teacher showed him the Holga Camera, which influenced Kevin to find investors for introducing this app to the people. Two years after the creation of the Instagram, its users exceeded the number of users on Twitter, a micro blogging web site. The company head Kevin Systrom declared it a milestone when its users reached 30 million.

Kevin Systrom said that on Instagram you can see pictures from around the globe. Also we have introduced personal accounts like Facebook and Twitter. Systrom added that we only want real accounts on Instagram. So people can be sure they are following real people.

The company has announced that they are deleting all fake accounts and the accounts that are breaking the rules of their social media platform. Due to which some people can find a decrease in their followers. According to the founder of the Instagram, the company will soon add new features, which will help users see what they like more often. For example, if you are interested in the World Cup then you will see what football players are doing before going to the field and other similar things.

Recently Instagram has introduced ads on which some users are not happy. But Kevin Systrom says advertisements are necessary for the development of the company. He further said that due to close ties with Facebook, we have the opportunity to learn from their mistakes. We are trying our best to avoid the mistakes made by other companies in the past.

Interesting Instagram Facts

• The number of photos posted so far is more than 37.7 billion.
• The number of images posted daily is more than 52 million.
• Four out of ten American mobile users are on Instagram.
• The largest group of Instagram users is 18 to 29 years old.
• The Instagram's most followed celebrity is Selena Gomez, with 132 million followers.
• Monthly head hot advertisers on the application are 2 million.
• In 2017, its revenue was $ 3.64 billion.
• In 2018, Instagram's revenue is expected to reach $ 6.84 billion.

To read more informational articles keep visiting our platform as regularly as possible.

Related Article
---