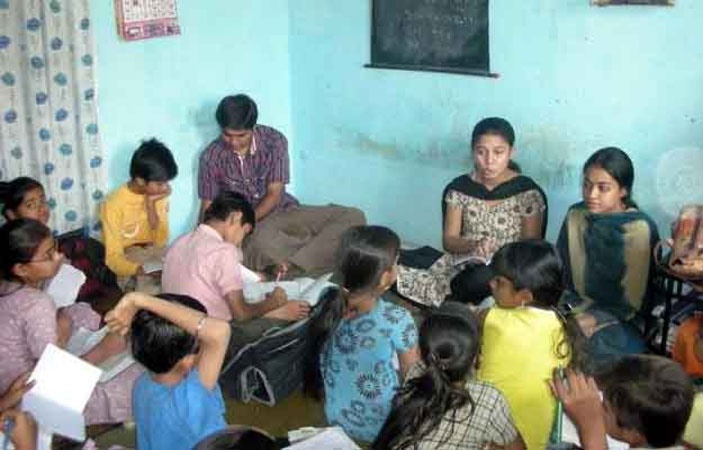 We are always over the talk of education and literally found no grand solution of our mug up intentions which is sorry to say have now become a spec in our culture of education. It is not only me who is falsifying the curse of 'Ratta' in our educational system but it is considered as a hurricane before matric or intermediate exams in which almost all the students are twist in.

A good base of a student is always intended through the pickup quality of a student but in our educational system of Pakistan where school mafia and tuition centers in every house has impulsively taken the oath to blend the course only as a syllabus into the child brain but not as worth importance with their worth. There is a huge discussion to be summarize over the 'Rattafication' which I will soon discuss in another piece of writing. But, today I would like to focus on our socio home tuition centers which should be abandoned by us, but unfortunately it has interpreted in our culture like a 'dengue fever'.

12th Class Result 2017

As we all know that education is the urgent key toward success and teachers are the main supplier of success chain as their personality is greatly adore in a child grooming factor. And how they impact over the life of a students is still to be answered!

11th Class Result 2017

We normally see parents sending their young ones to tuitions for gaining the perception of knowledge. But on the other hand I have also seen that parents too, who believes that these centers of tuitions opened in every house could destroy the student future.

In actual these centers are believed to be open to grant knowledge with meaning to children but the synopsis of these centers are just to thug parents financially by letting their child perfection through rattafication. Parents are very much concern about their child good grades but on the other dark side they forget about the child learning health that could be found collapse for their utmost career. We have seen large number of students get admitted in tuition centers in the vacations holidays and it is real too that these children are send away from their homes for two to three hours so their mothers could nap and rest well. And this thing is prominent out of the survey in which it was found that about 45% of students get admission in tuition centers at the age of 3 whereas another report is revealed that about 85% of the student attend these centers to get good grades.

From these above surveys we can conclude that how much of our society's children education is dependent on these centers. Beside good grades what about the children under age 3 send to tuitions are still unjustified by the answer.

We all knew that a good base is formed through home and perhaps the society demands this through women education as it is perceive as, one educated women forms one educated generation and in this manner even the religious scholars and the known philosopher entitles that a child is known for his behavior that depicts through her mother nurturing manner. But know the trend is changing as we don't have time to give attention to our kids and in such state children are lucky if they get a good mentor but all the time getting a good mentor is merely happen as many are found meaningful towards money.

I could only recommend or advise the parents in a way to regularly check your children work and do check the checking method or style of the tuition teacher as from there you will come to know about commitment of the teacher with your child's learning skills. Rather than on depicting the check and balance on tuition teacher do give time to your child too in your spare time to know your child command on studies as the child first institution is home.
Related Article
---