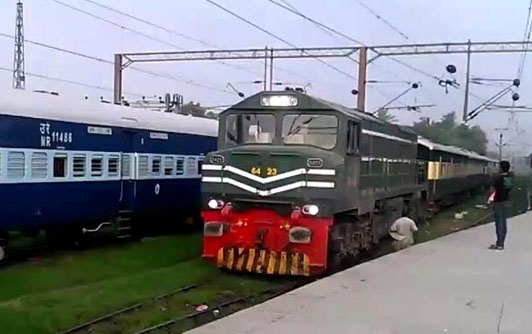 Railway department will be increasing fares of different trains from 10 percent to 19 percent. While Implementation of these fares will happen from 7 December and onwards.
Reasons of increase in fares of Railway
Minister of Railway Sheikh Rasheed has said that railway fares has increased due to the recent depreciation of rupees as compared to dollar.
Urdu News: Dollar rate has increased up to 140 rupees


Talking to media in an interview with Sheikh Rasheed, he said that a minor increase will happen in the fares of 40 trains on the other hand 100 trains routes will charge same old rate and will not increase.

He said that Pakistan railway is currently estimating the fare schedule and only an increase of 2 to 3 percent increment will be done in the fares for economy class.

In later reports it was concluded that fares will be increased on long routes. These are those routes which are covering main lines like from Karachi to Peshawar.

As rates are increasing for everything like petrol, household items and other fares of transportation, so this increase in Railway fares is a continuity of these economic crisis.
Different Train Fares
According to notification, fare for Green line from Karachi to Islamabad will be 5 thousand and 580 rupees after the increment of 540 rupees.

Also Read: Traders Showing Concern Over Increase in Interest Rates and Depreciation of Rupee

Fare of Karakorum express from Karachi to Lahore will be 1 thousand and 820 rupees after the increment of 170 rupees.

According to notification Karachi express, Business express, Shalimar and Shah Hussein express fares has been increased up to 12 percent.

Fares of Khyber Mail, Awami and Allama Iqbal express has been increased up to 13 percent whereas the fares of Tezgam and Sukkur express has increased up to 15 percent and fares of Pakistan express has been increased up to 19 percent. For more news on Pakistani affairs keep visiting our website regularly.
Related News
---