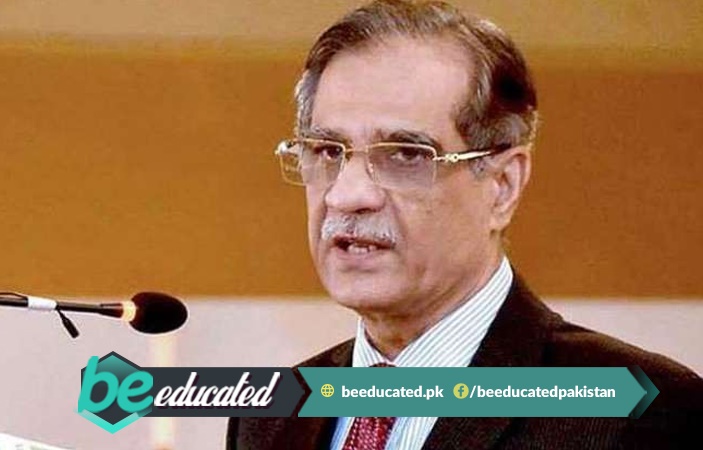 The Supreme Court's Chief Justice Mian Saqib Nisar has remarked that the dams are very important for the development of Pakistan, and all provinces will have to make sacrifices for their construction.
Chief Justice of Pakistan Wants to Focus on Other Options

BeEducated.pk found out through news reports that a hearing of the Kala Bagh Dam construction case took place under the supervision of three-member bench lead by Chief Justice of Pakistan in the Supreme Court.
In which CJP remarked, "Kalabagh Dam issue is not so simple, if its construction is not possible then we have to go to other options. Don't know why we are not focusing on dams that have no issues. Elected Governments have done nothing to build dams in the last ten years? Tell me at the places where the dams can be built, let me know the solution to the problem, let me know the required human resources, so I will call the experts to the court and close the door until the problem is resolved.

He went on, "Supreme Court will take the first steps for the construction of the dam, we have to solve the water problem, we have to work on the facing emergency and war situations, we should gather people so they can give suggestions as everyone needs to sit together and think about a solution to the issue. "

Khyber Pakhtunkhwa Will Face Water Shortages if Dams are Not Built

Chief Justice has requested support from the former Chairman WAPDA Mr. Shamsul Mulk and Mr. Aitzaz Ahsan. The petitioner adopted the stand that all the provinces had agreed to construction of Kalabagh Dam.
Chief Justice Saqib Nisar said that the problem of Kala Bagh Dam is not so simple. According to Shamsul Mulk, 46 thousand dams have been constructed in the world. 22,000 dams have been built in China, using which it produces 30,000 megawatts of electricity from one dam. He also said that India has built 4500 dams. Shamsul Mulk said some people say that making a dam is not a task for a Chief Justice. But only the Chief Justice can do justice in this case.

Chief Justice Saqib Nisar said that the dams are very important for the development of Pakistan. Four brothers (provinces) should agree as they will have to make sacrifices to solve this issue. We have to solve the problem of water. If the Kalabagh Dam is not constructed, then Khyber Pakhtunkhwa region will not be able to get any water, so we have to work on fronts of national emergencies and defense. For more news and updates keep visiting our platform as much as you can.
Related News
---