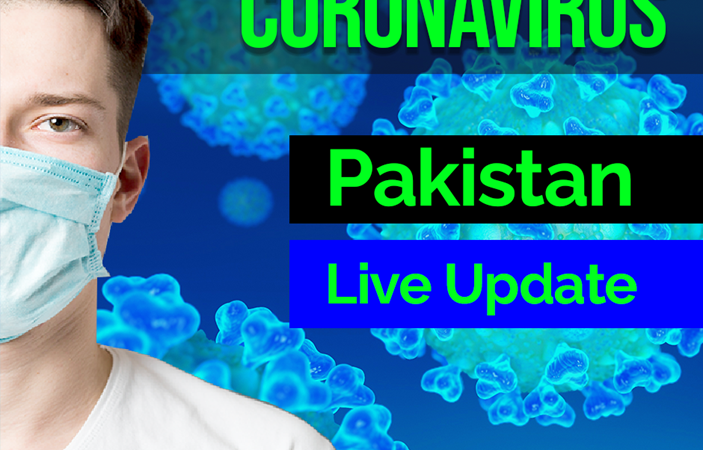 LAHORE / KARACHI / QUETTA / ISLAMABAD / PESHAWAR: The total number of Coronavirus cases in Pakistan rises to 1,106 on Thursday some cases were reported especially from Balochistan, Islamabad, and Sindh.
The province-wise break up of new cases update as of 4:00 pm, March 26, is as follows:
Total confirmed cases: 1,106
• Sindh: 421
• Punjab: 323
• Balochistan: 131
• Khyber Pakhtunkhwa: 121
• Gilgit-Baltistan: 84
• Islamabad Capital Territory: 25
• AJK: 01

Total Number of Death in Pakistan Reported Province wise as follow:
Deaths: 08
• Khyber Pakhtunkhwa: 03
• Sindh: 01
• Balochistan: 01
• Gilgit-Baltistan: 01
• Punjab: 02

People also read Precautions and self-treatment for COVID-19s

Globally, 200+ countries have now been affected by this deadly disease and the ratio is continuously increasing, more than 21,524 people have died and more than 341,254 are currently infected by this disease as it's now spreading in new territories.
Several Countries have already been locked down due to this epidemic disease. The deadly disease outbreak has grown rapidly in Europe, Most of the European countries are effected terribly and very inadequate after this disease badly especially Italy, Spain, France which is recorded as a rapid rise in daily new cases and deaths toll every day.

Be Connected with the site for the Latest Updates from Pakistan and around the world.

Disclaimer: There may be some variation in the number of confirmed cases reported these figures have been quoted from federal and provincial authorities.

BeEducated.pk is continuously providing fresh information over a period of time from concerned authorities and put their efforts to keep their readers up to date and with the most accurate information.
Related News
---