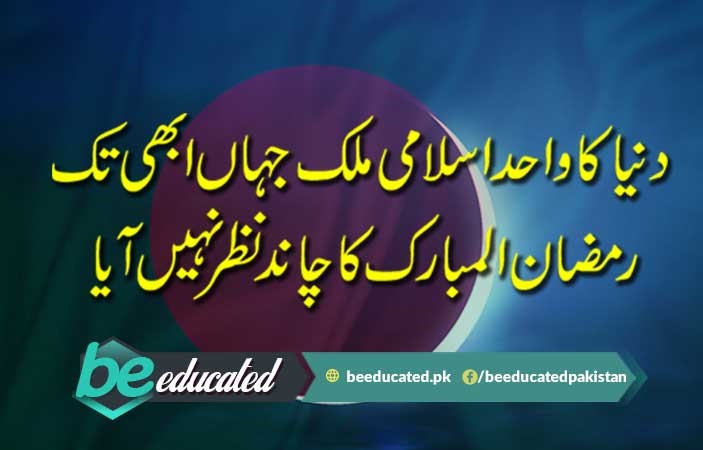 Moon of Ramadan has been sighted in every Islamic country such as Pakistan, Saudi Arabia and other Arab countries except Bangladesh. Making Bangladesh the only Islamic state where holy month of Ramadan will start from Friday, 18 May 2018.

BeEducated.pk posted this news because Bangladesh's Minister of Religious Affairs Motiur Rahman told the media that Ramadan's crescent was not sighted in any part of the country. So, every Muslim will start fasting from May 18 in Bangladesh. He added that today everyone can offer Tarawih after the Isha prayer in their country.

Ramadan Karim in Pakistan

Today Muslims are observing the first fast in this Islamic year's month of Ramadan. The weather was pleasant in most part of the country and in a few hours Muslim will break their fasts on iftar time. You must know the formula of staying healthy during Ramzan Kareem to not miss any fast in this months of blessings.

Students are staying at home because summer vacations have been announced earlier in Punjab and Sindh schools. Adults are on jobs and they will return in time to break their fasts at iftar because of the new Ramadan timings in offices. For more news keep visiting our platform frequently.
Related News
---